Deduno picked to start Friday in Detroit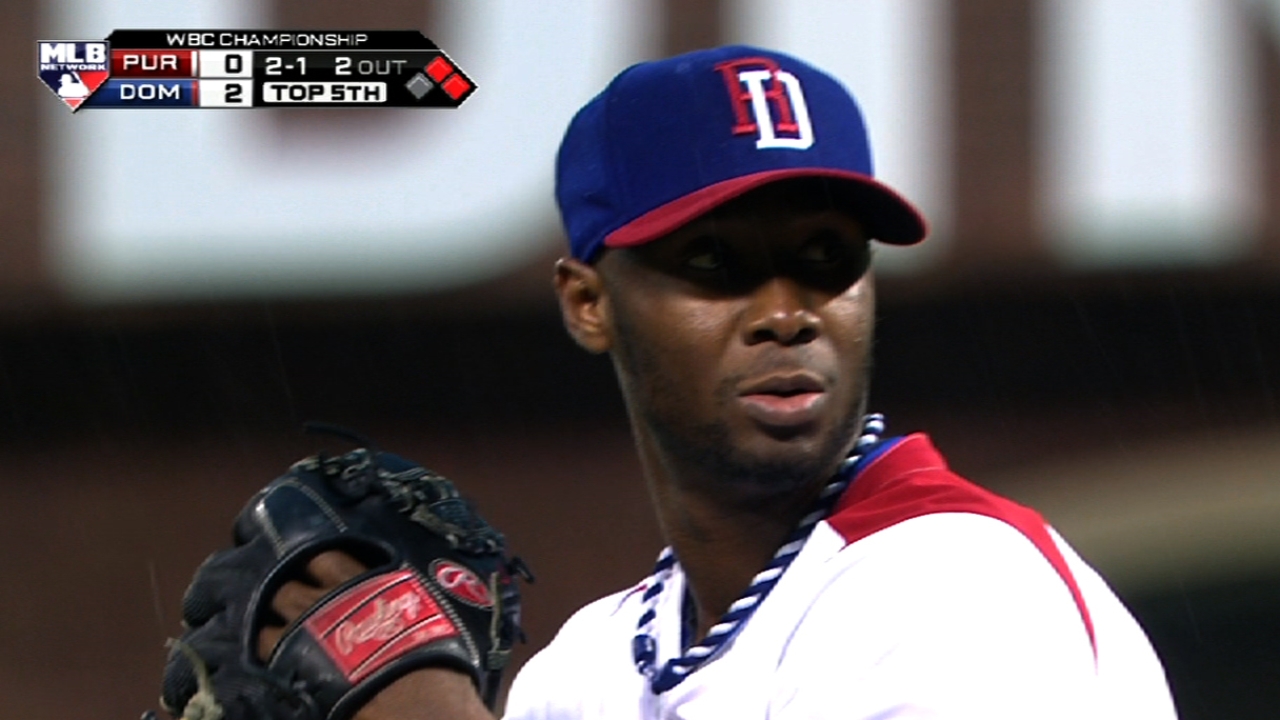 ATLANTA -- Right-hander Samuel Deduno, not prospect Kyle Gibson, will start against the Tigers on Friday at Comerica Park.
The Twins still need to make the roster move official by placing Deduno on the 25- and 40-man rosters. They'll make corresponding moves before Friday's game with Darin Mastroianni or Tim Wood the likely candidates to be placed on the 60-day disabled list to clear room on the 40-man roster.
Deduno, who was slated to start for Triple-A Rochester on Tuesday, was chosen over Gibson, right-hander P.J. Walters and left-hander Andrew Albers. Deduno threw a bullpen on Tuesday instead of starting for the Red Wings and will join the team Thursday night in Detroit.
"We had four very good options," Twins assistant general manager Rob Antony said. "Gibson had two of three good outings, but we want to see more consistency. Let him back it up a few times. So we went with Deduno. But Walters was pitching well and so was Albers. But we discussed it and thought the best matchup for Detroit was Deduno."
Deduno, 29, made 15 starts for the Twins last year, posting a 4.44 ERA with 57 strikeouts and 53 walks in 79 innings. He also faced the Tigers twice, giving up three runs with six strikeouts over seven innings at Target Field on Aug. 13, and surrendering seven runs on seven hits over 2 1/3 innings at Comerica Park on Sept. 22.
Deduno likely would have made the club's rotation to start the season after starring for the Dominican Republic in the World Baseball Classic, but he injured his groin in the title game and began the season on the DL. He returned to action on May 5 and posted a 2.70 ERA in three starts with Rochester with 17 strikeouts and 10 walks over 16 2/3 innings.
"He's been throwing good," Twins manager Ron Gardenhire said. "We saw him for the World games and he got hurt but he's back out there striking people out. You're going to get a guy who puts some fear in people's hearts. He can wing it and snap off some stuff off. I don't think he's afraid of going against those big boys in Detroit."
Gibson, ranked as the Twins' No. 4 prospect and No. 49 overall prospect by MLB.com, was also a top candidate, as he's thrown shutouts in two of his last three outings with Rochester. But the 25-year-old has yet to throw back-to-back quality starts in his nine outings this year despite an impressive 3.25 ERA and 46 strikeouts and just 14 walks in 52 2/3 innings.
"He's had one good start, one bad start, one good start, one bad start, so we're looking for him hopefully to put together some starts before we bring him up," Gardenhire said. "Because with that guy, you want to call him up so that he stays here. And right now he's just not there."
Antony also dismissed the notion that Gibson wasn't called up for service time or arbitration reasons, as he pointed to rookies Aaron Hicks and Oswaldo Arcia as examples of players called up early in the season by the Twins without any regard to service time. "If he's good enough, it doesn't matter," Antony said.
Rhett Bollinger is a reporter for MLB.com. Read his blog, Bollinger Beat, and follow him on Twitter @RhettBollinger. This story was not subject to the approval of Major League Baseball or its clubs.