Pelfrey remains on schedule to start Sunday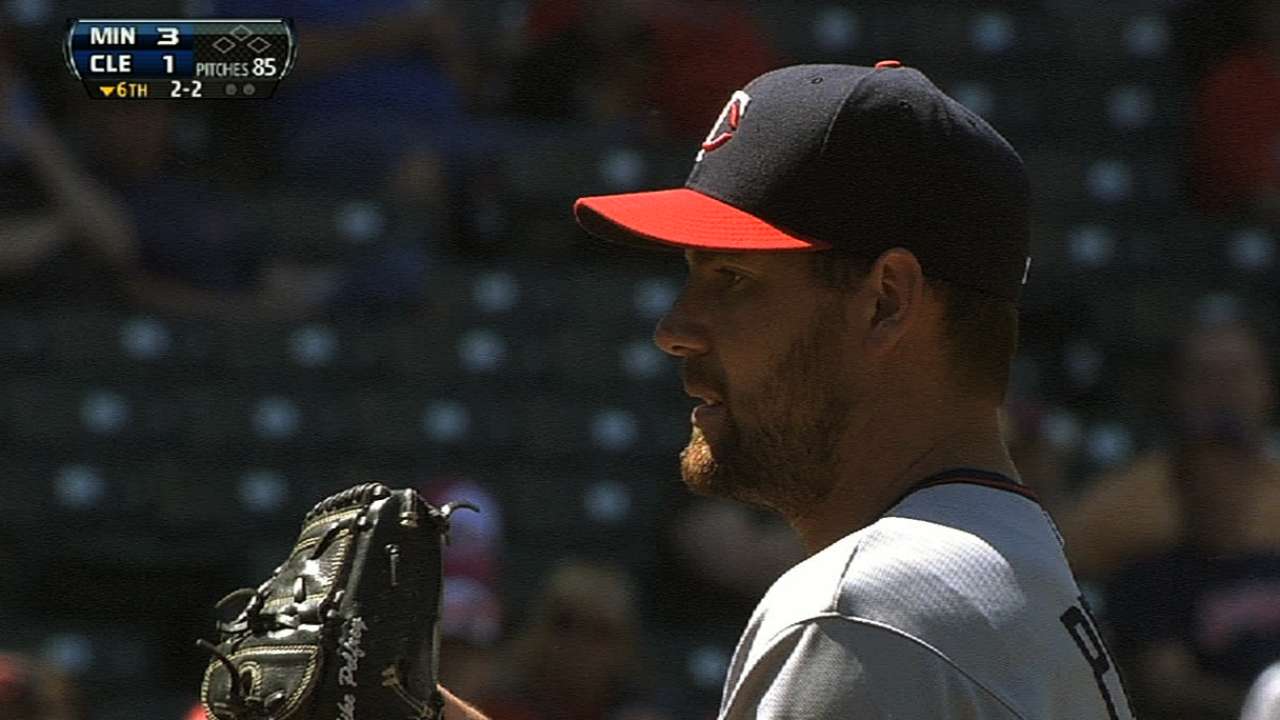 ATLANTA -- Mike Pelfrey's start against the Braves on Tuesday night lasted just two innings because of a 76-minute rain delay, but he is still slated to start on normal rest on Sunday against the Tigers.
Twins manager Ron Gardenhire said that Samuel Deduno, who will be officially recalled after Thursday's game, remains the club's starter for Friday's game in Detroit. But he didn't fully rule out the possibility of Pelfrey seeing some action before his start on Sunday.
"We wouldn't want to do that with him, but we've talked about different scenarios," Gardenhire said of Pelfrey starting Friday. "Maybe sling him in the middle before somebody else starts. But we'll talk about that and straighten that out as we go along here."
Pelfrey, who had Tommy John surgery on May 1 last year, lobbied to come back out after the delay but was held back for precautionary reasons. He was initially slated to return but after the power went out in the stadium and caused a further delay, long reliever Anthony Swarzak came in for the third inning.
"After the first one I thought we were ready to put him out there, but after the lights went out and he was going to have to go do it again, there was no chance," Gardenhire said. "But he really fought it. He wanted to go out there. He said he'd done it before, but he also never had elbow surgery before. For him to slip on the mound and hurt himself, I'd be sick to my stomach."
Rhett Bollinger is a reporter for MLB.com. Read his blog, Bollinger Beat, and follow him on Twitter @RhettBollinger. This story was not subject to the approval of Major League Baseball or its clubs.