Worley demoted to Triple-A to work on location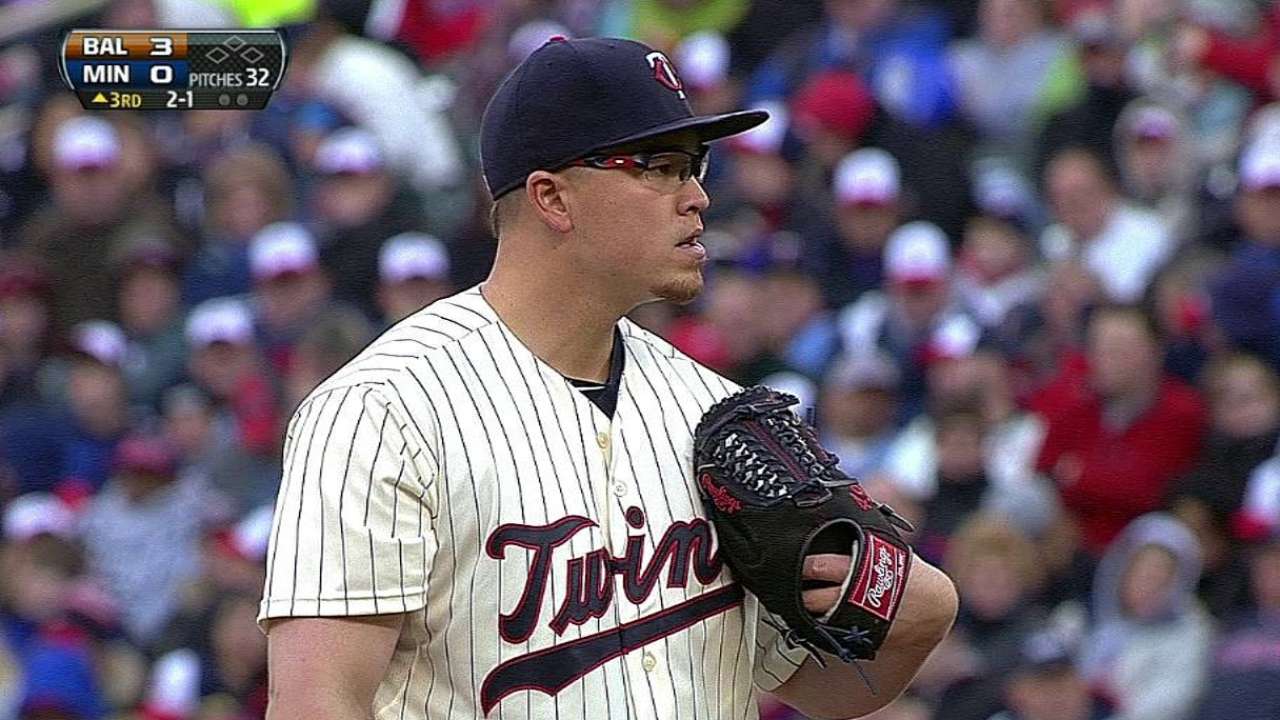 ATLANTA -- After giving up a career-worst eight runs in just 3 2/3 innings in the Twins' 8-3 loss to the Braves on Wednesday, Vance Worley was optioned to Triple-A Rochester after the game. Minnesota will make a corresponding roster move on Friday, presumably to bring up Samuel Deduno to start against the Tigers.
Worley, who was the club's Opening Day starter and was acquired in the trade that sent Ben Revere to Philadelphia over the offseason, has struggled his year, with a 7.21 ERA in 10 starts. The right-hander struck out just 25, walked 15 and served up nine homers over 48 3/3 innings.
"I just need to work on being myself and getting back to what I was doing," said Worley, who had a career 3.50 ERA in three seasons with the Phillies. "They haven't seen what I've been capable of doing. Ever since I've been here, it's been a battle, so I need to figure it out."
Worley left the ball up against the Braves and ended up giving up 10 hits and three homers, including a grand slam to Evan Gattis.
Twins manager Ron Gardenhire said Worley needs to work on locating his pitches better while in Rochester.
"We're counting on him," Gardenhire said. "He has to pitch better than that. He needs to get the ball down and start making quality pitches. Even time he makes a bad pitch, they make him pay for it. He can turn it around, but he needs to make that happen."
Rhett Bollinger is a reporter for MLB.com. Read his blog, Bollinger Beat, and follow him on Twitter @RhettBollinger. This story was not subject to the approval of Major League Baseball or its clubs.