Arcia out of the lineup for fourth straight game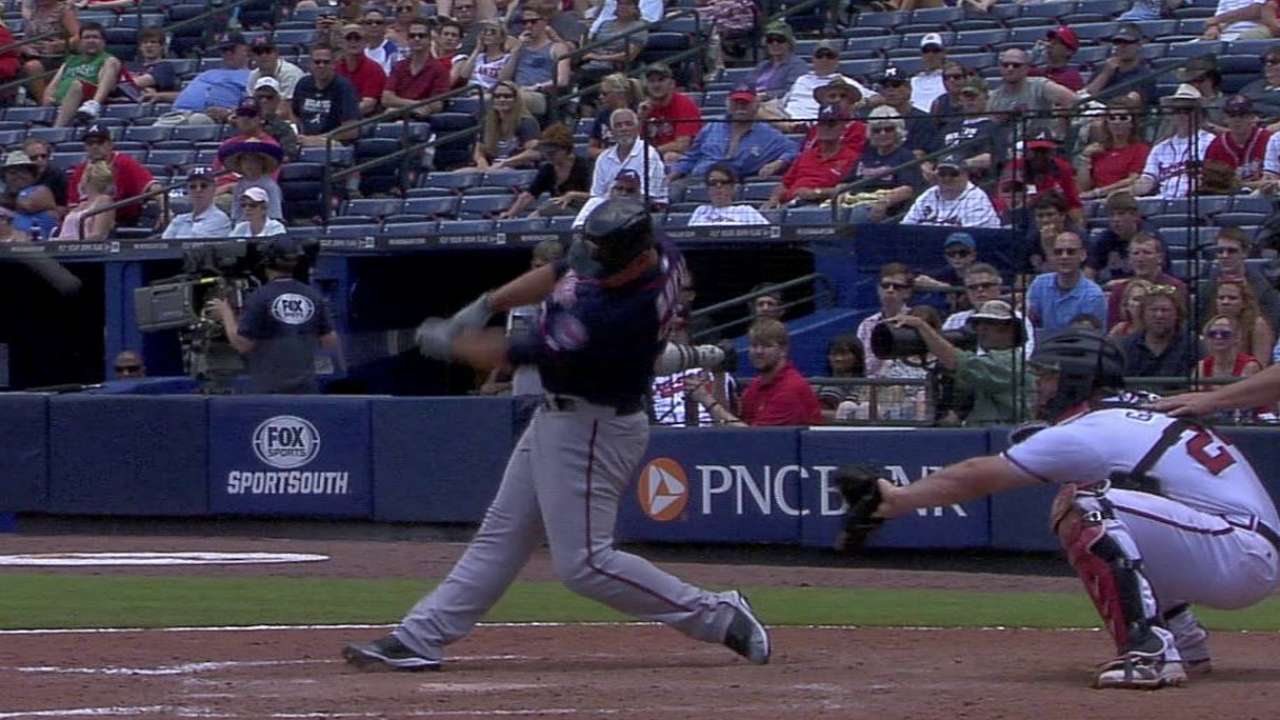 DETROIT -- Rookie outfielder Oswaldo Arcia was on the bench for a fourth straight game on Thursday, but Twins manager Ron Gardenhire said he wants to get him back in the lineup on Friday against the Tigers.
Arcia didn't start any of the club's three games in Atlanta but did serve as a pinch-hitter in all three games, belting a pinch-hit homer in Wednesday's 8-3 loss.
Gardenhire said that with Justin Morneau starting at designated hitter, it forced Chris Parmelee to start at first base. He also wanted Ryan Doumit in right field because he's been heating up this month and has had success against right-hander Rick Porcello in the past.
"He's fine," Gardenhire said about Arcia. "We're just trying to mix it up here with Parmelee. Morneau is DHing today. He took a ball off his leg at home plate and is pretty sore. But he wants to play so it puts Parmelee in the infield, and Doumit is swinging pretty good so I wanted him in there."
Gardenhire said that the lack of a DH in Atlanta was the main reason why he didn't get Arcia in the lineup against the Braves. The Twins also faced left-hander Paul Maholm on Wednesday, which is why the left-handed-hitting Arcia was on the bench.
"I understand that a young guy like that shouldn't sit very long," Gardenhire said. "But we also just had National League baseball, which didn't bode well for us. But we need to play everybody and he's one of them. I want to get him in there."
Rhett Bollinger is a reporter for MLB.com. Read his blog, Bollinger Beat, and follow him on Twitter @RhettBollinger. This story was not subject to the approval of Major League Baseball or its clubs.