Plouffe passes concussion test Thursday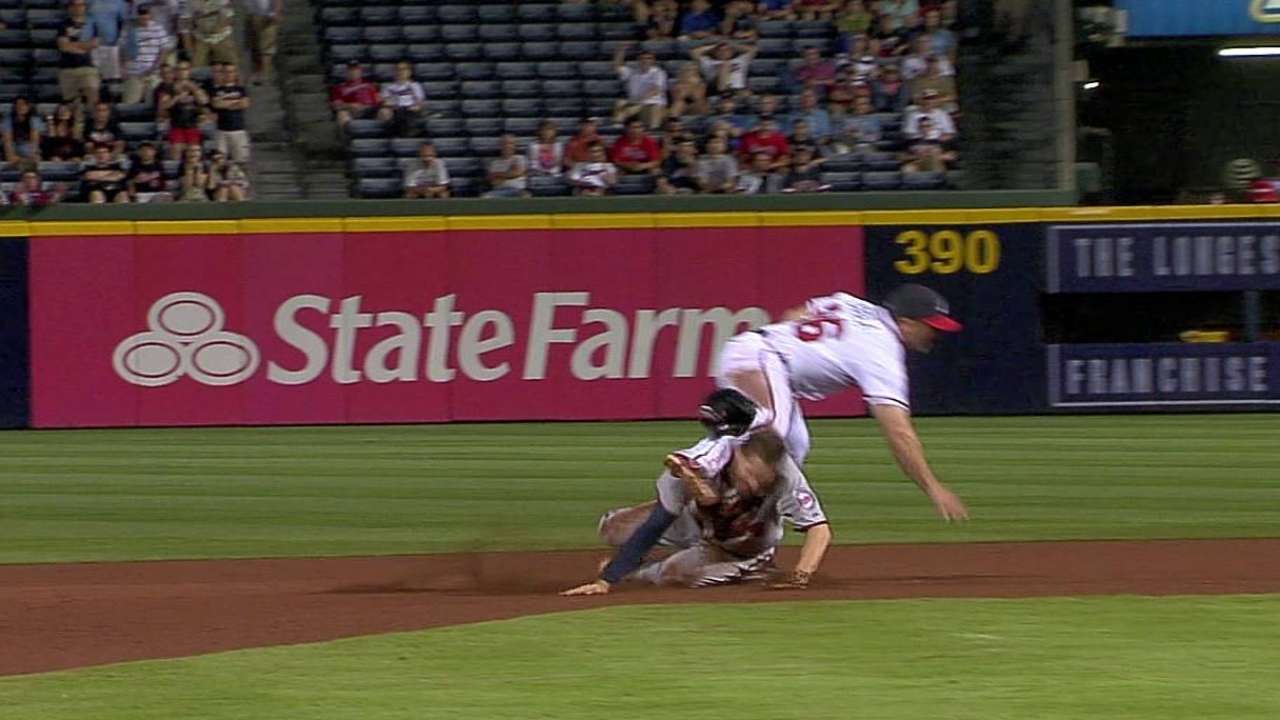 DETROIT -- Third baseman Trevor Plouffe, who was placed on the 7-day disabled list with concussion-like symptoms on Wednesday, passed his ImPACT concussion test on Thursday.
Plouffe sustained the injury when he was kneed in the back of his head by Dan Uggla while sliding into second base in Tuesday night's game in Atlanta. He showed signs of a concussion with sensitivity to light and wooziness after the blow to the head, and he was placed on the 7-day DL for precautionary reasons the next day.
But he was able to pass his ImPACT test on Thursday and received clearance to participate in baseball activities before Friday's game. He was able to run around and took ground balls without any issues.
"I feel good," Plouffe said. "I did more cardio today than I'll probably do for the rest of the year. Now it's just working my back and making sure I don't have any setbacks."
It was a major relief for the Twins, as Justin Morneau was injured on a similar play in July 2010, and missed the rest of the season with a concussion that continued to plague him in '11. Former Twins center fielder Denard Span also suffered a concussion in a home-plate collision during the '11 season and was out for two months.
"It's huge," Twins assistant general manager Rob Antony said. "He took a pretty good hit to the head. But yesterday, he was on the bench with all the noise and lights and didn't have any problems, which was a good sign. And for him to get through everything today is a good sign, especially after what we've gone through with a couple of our players the last few years."
Plouffe, who is eligible to return on Wednesday once the Twins return home from their nine-game road trip, still needs to be cleared by Major League Baseball before he returns, according to Antony.
Rhett Bollinger is a reporter for MLB.com. Read his blog, Bollinger Beat, and follow him on Twitter @RhettBollinger. This story was not subject to the approval of Major League Baseball or its clubs.