Wanting righties, Gardenhire shuffles lineup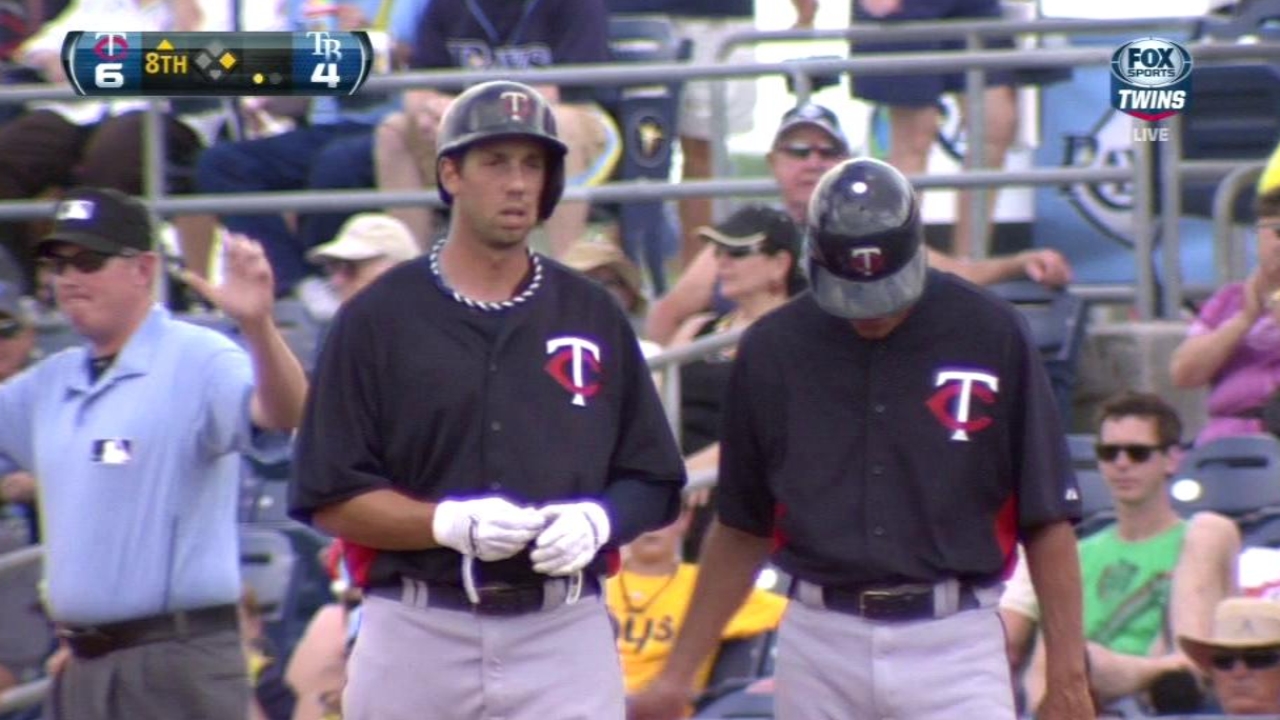 DETROIT -- The Twins shuffled their lineup a bit against the Tigers on Saturday, as second baseman Brian Dozier, center fielder Aaron Hicks and designated hitter Ryan Doumit were all held out of the starting lineup.
Jamey Carroll made the start at second base with Wilkin Ramirez in center field and Chris Colabello at DH.
Twins manager Ron Gardenhire said he wanted to get as many right-handed bats as he could in the lineup because right-hander Doug Fister shows a reverse-split and is tougher on left-handers. So it left the switch-hitting Hicks and Doumit on the bench as well as the right-handed hitting Dozier, who has been scuffling this month.
"We put some righties out there today," Gardenhire said. "I wanted to put Colabello out there because we haven't had much of a chance to see him."
It marked just the second career start for Colabello, who was recalled Wednesday and started that day in right field against Braves left-hander Paul Maholm.
"I'm just going to mix and match as best as I possibly can," Gardenhire said. "When you have two or three guys in the same position it makes it tough. We only have three guys on the bench right now."
Rhett Bollinger is a reporter for MLB.com. Read his blog, Bollinger Beat, and follow him on Twitter @RhettBollinger. This story was not subject to the approval of Major League Baseball or its clubs.