Ramirez exits game after outfield collision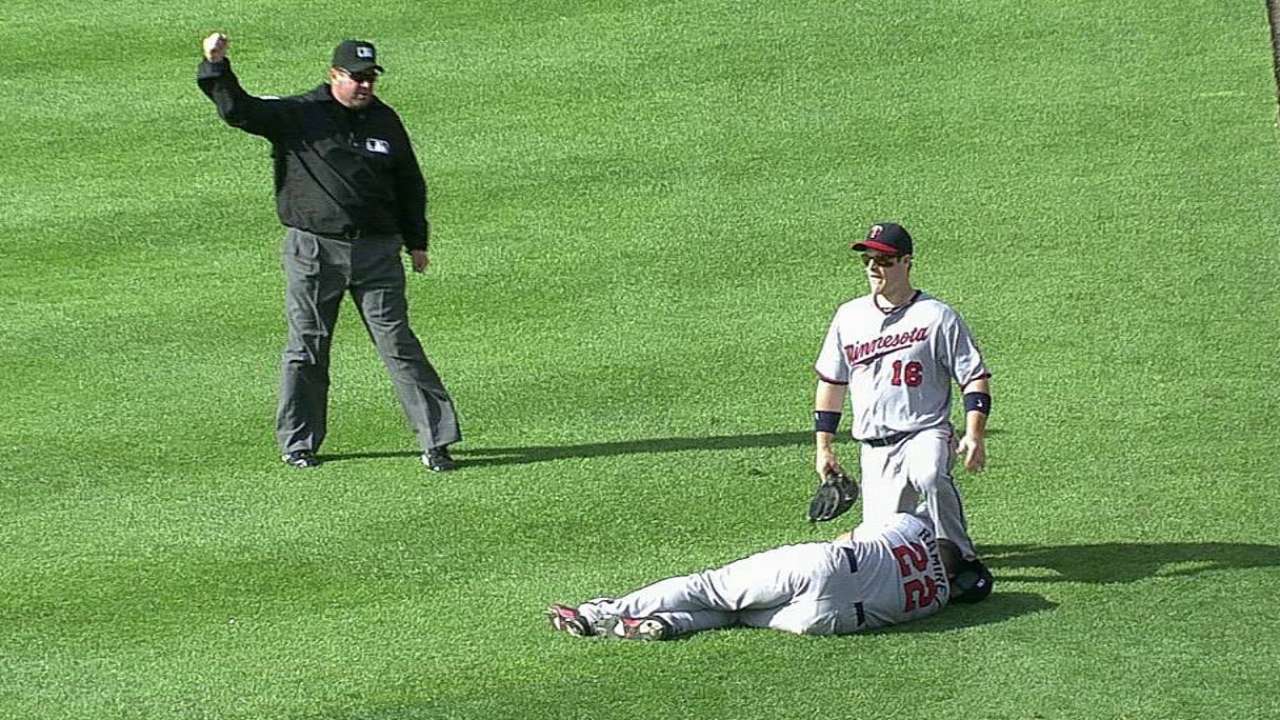 DETROIT -- Center fielder Wilkin Ramirez left Saturday's game against the Tigers after colliding with left fielder Josh Willingham in the sixth inning. He checked out OK after the game but will be re-evaluated Sunday, Twins manager Ron Gardenhire said.
Ramirez ran into Willingham while making a catch in left-center field on a fly ball from Omar Infante to end the inning.
Ramirez remained on the ground for several minutes and was looked at by team trainers Tony Leo and Dave Pruemer. Bench coach Terry Steinbach and first-base coach Scott Ullger also came out to look at Ramirez, as Gardenhire had been ejected for arguing with second-base umpire Joe West in the third inning. Ramirez was able to walk off the field on his own but left clutching his jaw.
"It looked like he got knocked out, but he came in here and it looks like he has a little bit of a sore jaw," Gardenhire said.
Willingham said he did not call for the ball because he was camped under it and was surprised by the play, adding that he was happy to hear that Ramirez was feeling better after the game.
"I was worried about him," Willingham said. "But I was talking to him the whole time, so I knew he was fine. After we collided, the first thing I looked for was the ball, so I was happy to see it was in his glove."
Aaron Hicks took over in center field in the top of the seventh inning and grounded out to second base in the ninth inning of Minnesota's eventual 3-2 win.
Rhett Bollinger is a reporter for MLB.com. Read his blog, Bollinger Beat, and follow him on Twitter @RhettBollinger. This story was not subject to the approval of Major League Baseball or its clubs.