Herrmann's addition gives Gardenhire options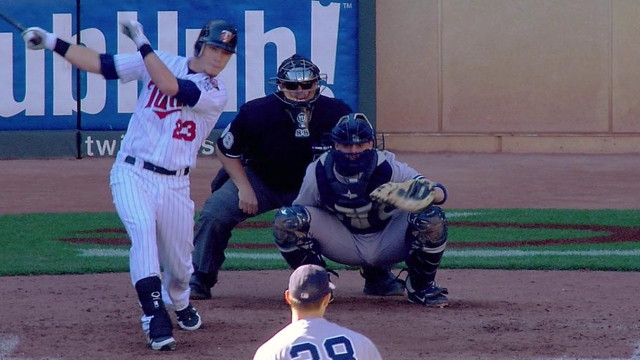 MILWUAKEE -- The Twins promoted catcher Chris Herrmann on Sunday to take the roster spot of outfielder Wilkin Ramirez, who was placed on the seven-day disabled list with a concussion.
Twins manager Ron Gardenhire said adding Herrmann provided options for defensive substitutions or pinch-running situations late in the games.
"It makes it easier to put [Ryan] Doumit out in the outfield ... and not worry about not having a third catcher to pinch-run for him," Gardenhire said. "This just makes it a little easier having a guy as versatile as [Herrmann], because you can do all those things."
Herrmann was hitting .238 with five doubles, 12 RBIs, 16 walks and 17 runs scored in 43 games at Rochester. He hit safely in six of his final seven games.
The left-handed hitter was a sixth-round Draft pick of the Twins out of the University of Miami in 2009 and made his Major League debut and appeared in seven games for Minnesota last season.
Kevin Massoth is an associate reporter for MLB.com. This story was not subject to the approval of Major League Baseball or its clubs.