Ramirez switches stance on concussion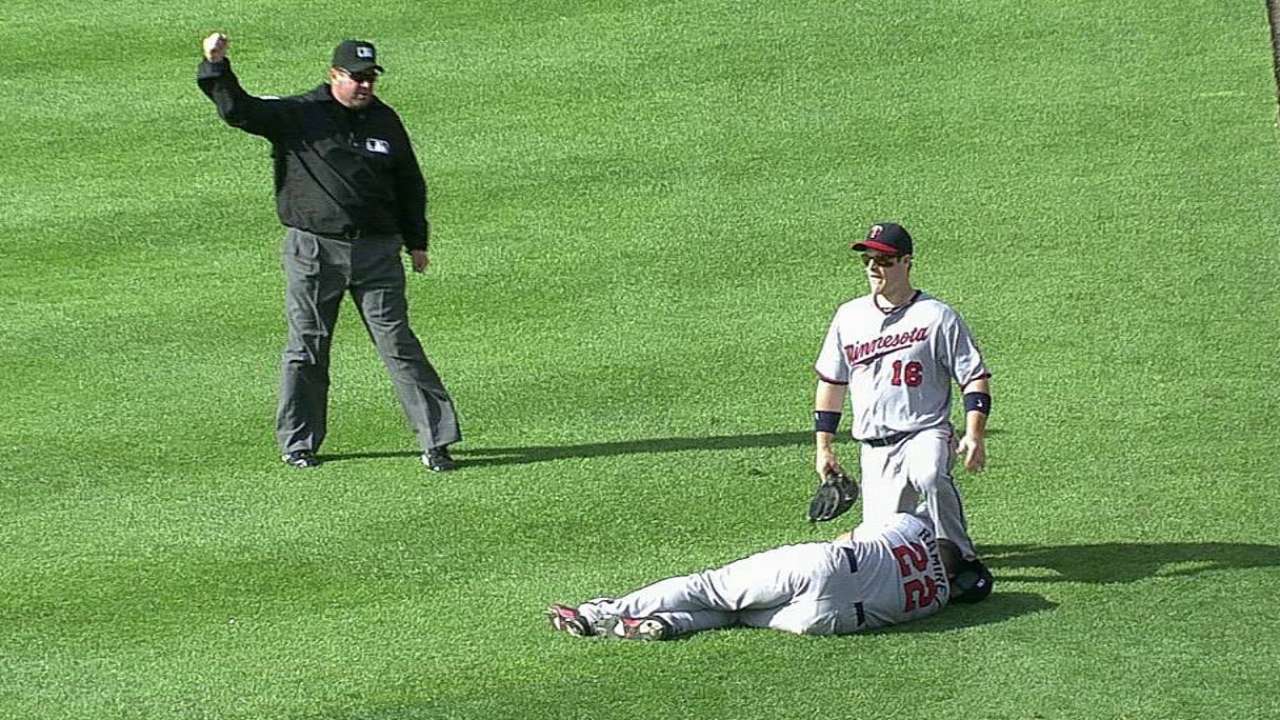 MILWAUKEE -- Twins outfielder Wilkin Ramirez had a bit of apologizing to do Monday.
On Sunday, Ramirez was upset with manager Ron Gardenhire for placing him on the seven-day disabled list after team doctors said he had sustained a concussion. But after throwing up on the airplane ride to Milwaukee, Ramirez realized he made a mistake.
The Twins called up catcher Chris Herrmann from Triple-A Rochester to take Ramirez's roster spot.
"I guess the doctor was right," said Ramirez, who vomited once about 20 minutes into the plane ride. "I started to throw up and feel weird. Right now I don't feel very good. I have a headache, last night, too."
According to Gardenhire, team doctors sent paperwork in on Sunday showing that Ramirez had failed concussion tests, even though the outfielder felt fine.
"I got yelled at; everybody got yelled at," Gardenhire said. "But when he got sick on the airplane, he realized the doctor was right. Shocker."
Ramirez, who will have more tests Monday, said he would watch the Twins open their two-game series with the Brewers from the dugout at Miller Park but would not do any baseball-related activities.
It was the outfielder's second concussion, the first coming at just 12 years old while in the Dominican Republic. Ramirez said he and his brother, Rafael, were playing baseball when a fight broke out and a rock hit him in the back of the head. Ramirez was hospitalized for a month.
"I feel it in my stomach and a headache," Ramirez said. "I think I have to apologize for what I said yesterday, because I thought I was fine. That's why he's a doctor."
Kevin Massoth is an associate reporter for MLB.com. This story was not subject to the approval of Major League Baseball or its clubs.