Plouffe returns from DL; Colabello sent down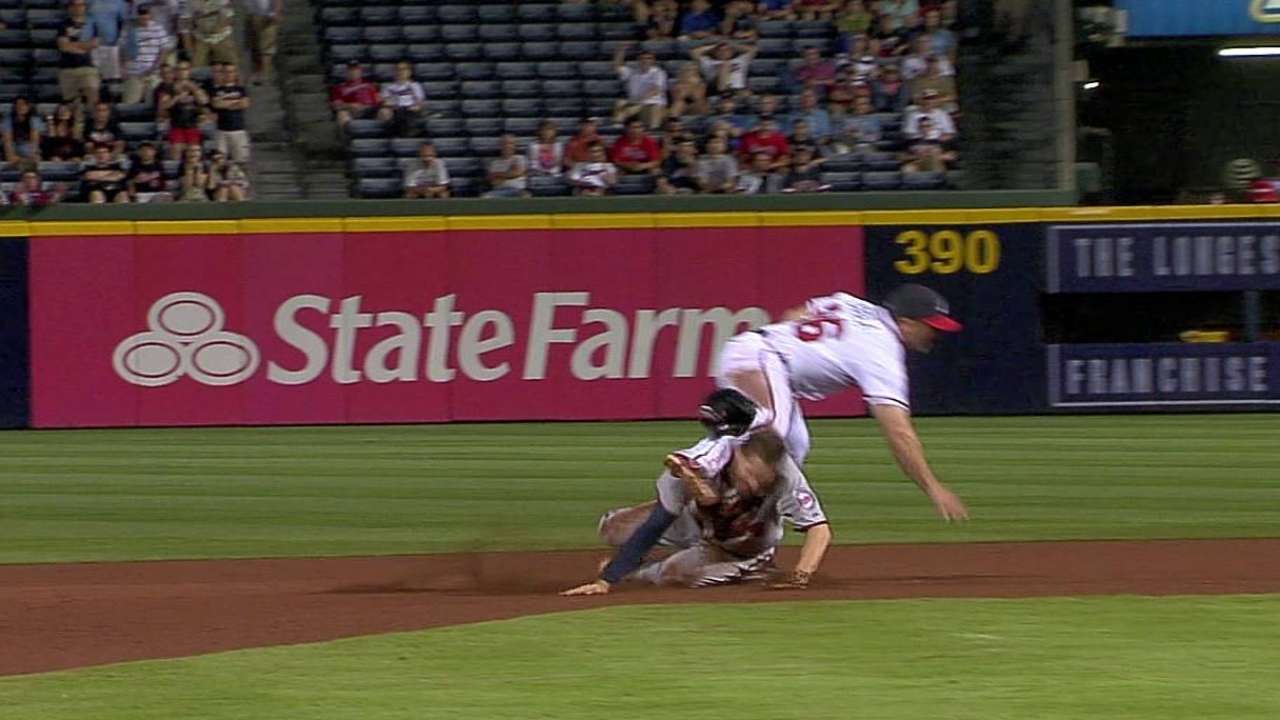 MILWAUKEE -- Manager Ron Gardenhire had said the Twins would make a roster move Wednesday to make room for third baseman Trevor Plouffe's return from the seven-day disabled list in time for Minnesota's game against the Brewers at Target Field, and that they did, optioning outfielder Chris Colabello to Triple-A Rochester.
Plouffe was placed on the DL with a concussion May 22 after he was struck in the head by Braves second baseman Dan Uggla's shin while breaking up a double play on a slide into second base.
Gardenhire said Plouffe's recovery had been moving along well.
"Getting Plouffe back is going to help," Gardenhire said. "He's one of our guys that we hope can drive the ball."
Plouffe was hitting .254 with four home runs, nine doubles and 17 RBIs in 37 games and 134 at-bats before the injury.
Colabello went 1-for-11 in five games with the Twins.
Kevin Massoth is an associate reporter for MLB.com. This story was not subject to the approval of Major League Baseball or its clubs.