Roenicke has rare time with uncle on field, afterward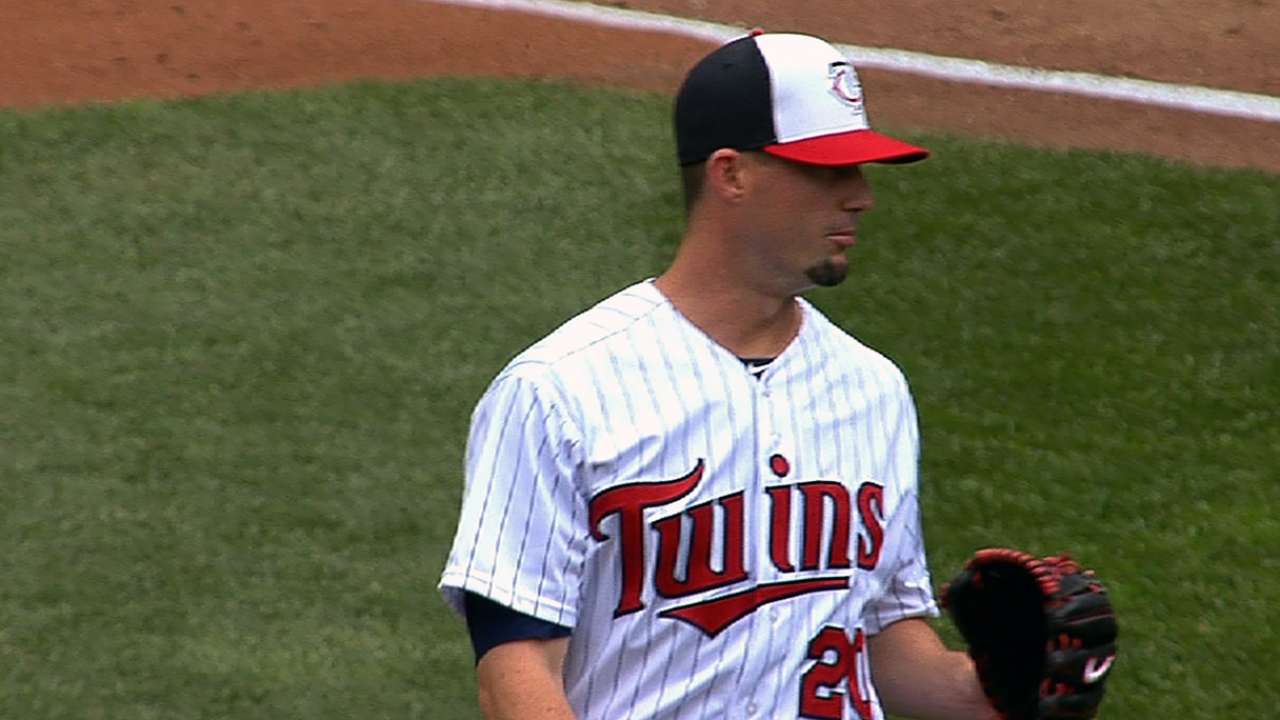 MILWAUKEE -- On Monday, Twins reliever Josh Roenicke made his second relief appearance at Miller Park against Brewers manager Ron Roenicke, his uncle.
Josh Roenicke threw 2/3 of an inning in Minnesota's 6-3 win, his fifth outing against teams Ron Roenicke has managed.
"It's always cool to play against him," the Twins right-hander said. "Now he's the head honcho, the manager, so it's definitely fun."
While with the Blue Jays in 2009 and 2010, Roenicke made three appearances against the Angels, where his uncle was a bench coach.
He threw an inning in two separate outings against the Brewers last season, and Monday was his first appearance against them this year.
Roenicke said his aunt and uncle took him and his family out to dinner at a hotel restaurant after Monday's game to catch up and talk about baseball and golf.
"It was nice to catch up with him; we only see them about once a year for the holidays or something," Josh Roenicke said. "Whenever I can see them during the season, it's always nice."
In 2010, when the Brewers were interested in making an offseason trade for Shaun Marcum, Ron Roenicke called his nephew to get some inside info on his then-teammate with the Blue Jays. Roenicke wanted to know what type of teammate Marcum was in the clubhouse, and he made the call again last year, when the Brewers were interested in Jason Frasor, another one of Josh Roenicke's former Toronto teammates.
Kevin Massoth is an associate reporter for MLB.com. This story was not subject to the approval of Major League Baseball or its clubs.