Mastroianni enters new phase of recovery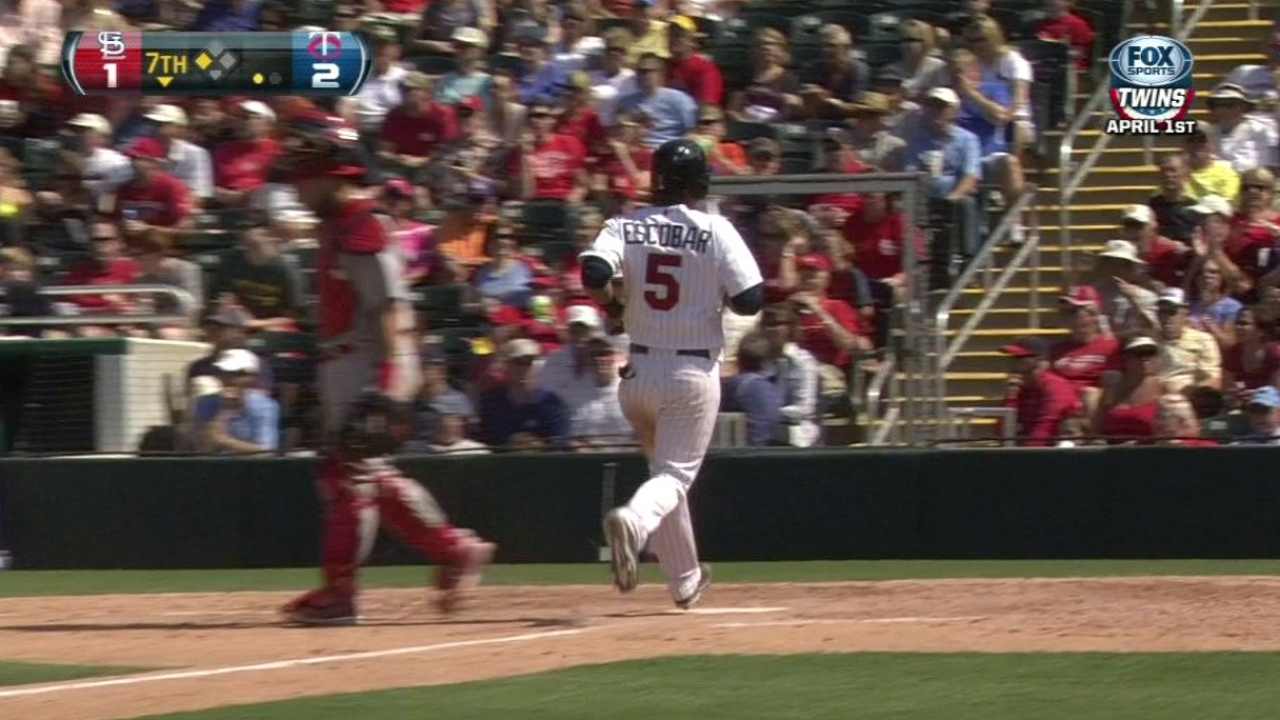 MINNEAPOLIS -- Outfielder Darin Mastroianni had his cast removed from his left ankle Wednesday after having ankle surgery May 23 but will still spend the next two weeks in a walking boot.
Mastroianni, who is on the 60-day disabled list retroactive to April 16, had a bone chip repaired in his ankle. He wore a cast for a week and will spend the next two weeks in a walking boot, including one week on crutches, before ramping up his rehab program.
But Mastroianni said he was still not sure when he would return to baseball activities because it was such a freak injury. He hit a foul ball off his ankle in late March and reinjured the ankle while running in early April.
"I don't think any of us really know," Mastroianni said. "We haven't had many guys with the surgery. Even the surgeons weren't sure what to do, because it's rare to break the bone that I did. So we'll play it by ear. But a lot of it will be based on feel. But I feel better, and a lot of the swelling is out of there."
Mastroianni will go on a rehab assignment once he is healthy, and he is still aiming for a return in July, but it depends on how his ankle responds.
"It's still too far ahead," Mastroianni said. "I still can't put any weight on it. So we'll see how it goes. The quicker I can put weight on it without pain, the quicker I can start throwing and hitting and all that stuff."
Rhett Bollinger is a reporter for MLB.com. Read his blog, Bollinger Beat, and follow him on Twitter @RhettBollinger. This story was not subject to the approval of Major League Baseball or its clubs.