Throwback jerseys evoke '48 team, Mauer's hometown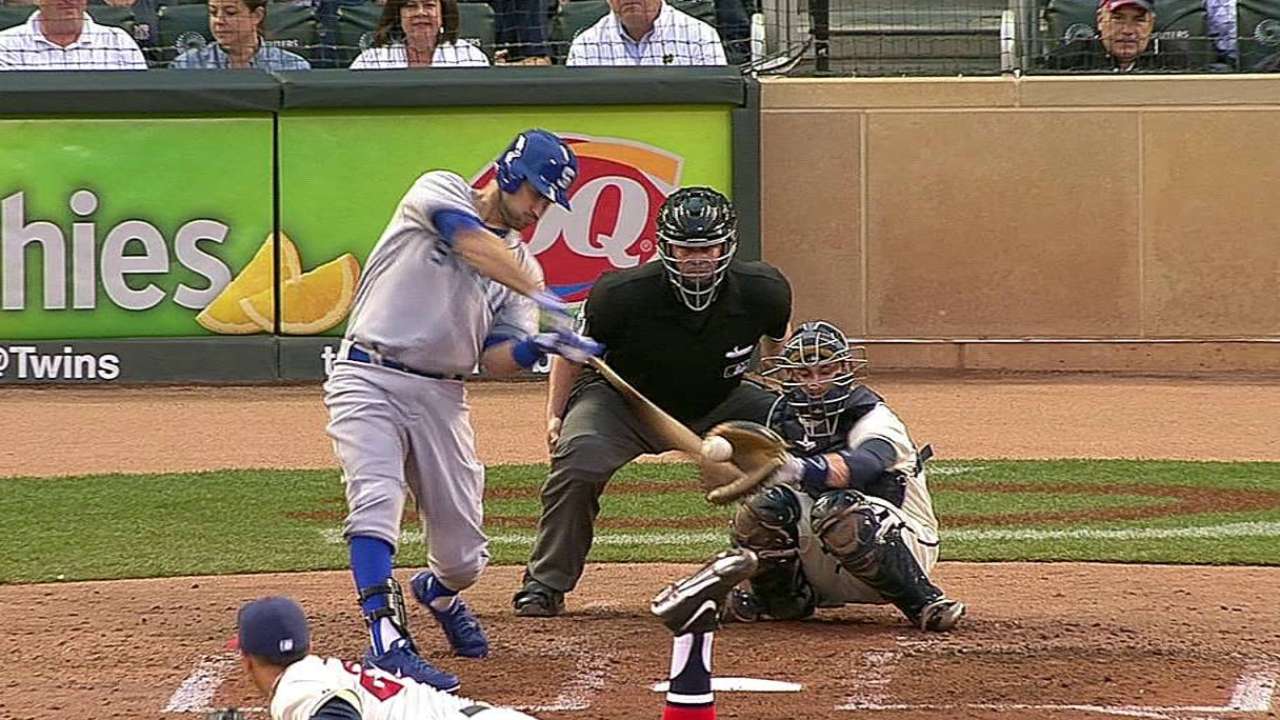 MINNEAPOLIS -- The Twins and Brewers both wore throwback jerseys Thursday at Target Field, with the Twins wearing 1948 St. Paul Saints uniforms and the Brewers donning 1948 Milwaukee Brewers uniforms.
Twins catcher Joe Mauer was especially proud to wear the throwback gear, as he is a St. Paul native.
"I wish it was for more than one day," Mauer said. "But it'll be fun."
Mauer was one of several Twins players to help model the St. Paul Saints gear at a press conference May 13. He said his favorite part was that the team jackets said Lexington Park -- the home of the Saints from 1897 to 1956 -- on the back, which is close to where he grew up.
"I grew up on Lexington Parkway just like five minutes from the stadium, so it's pretty cool for me and my family," Mauer said. "I remember my grandpa talking about the ballpark and things like that, so it's pretty special."
The '48 Saints -- a farm team of the Dodgers -- featured future Hall of Famer Roy Campanella, who became the first African American to play in the American Association. The club was also managed by future Hall of Fame manager Walter Alston and had other future Major Leaguers such as Eric "The Red" Tipton and Dan Bankhead, the first African American pitcher in Major League Baseball. Hall of Famers Miller Huggins, Lefty Gomez and Duke Snider also played for the Saints in that era but not for the '48 club.
Hall of Famer and St. Paul native Paul Molitor also took photographs with fans before the game on Target Plaza near the Twins' team store.
Rhett Bollinger is a reporter for MLB.com. Read his blog, Bollinger Beat, and follow him on Twitter @RhettBollinger. This story was not subject to the approval of Major League Baseball or its clubs.