Mauer moves up one spot in the batting order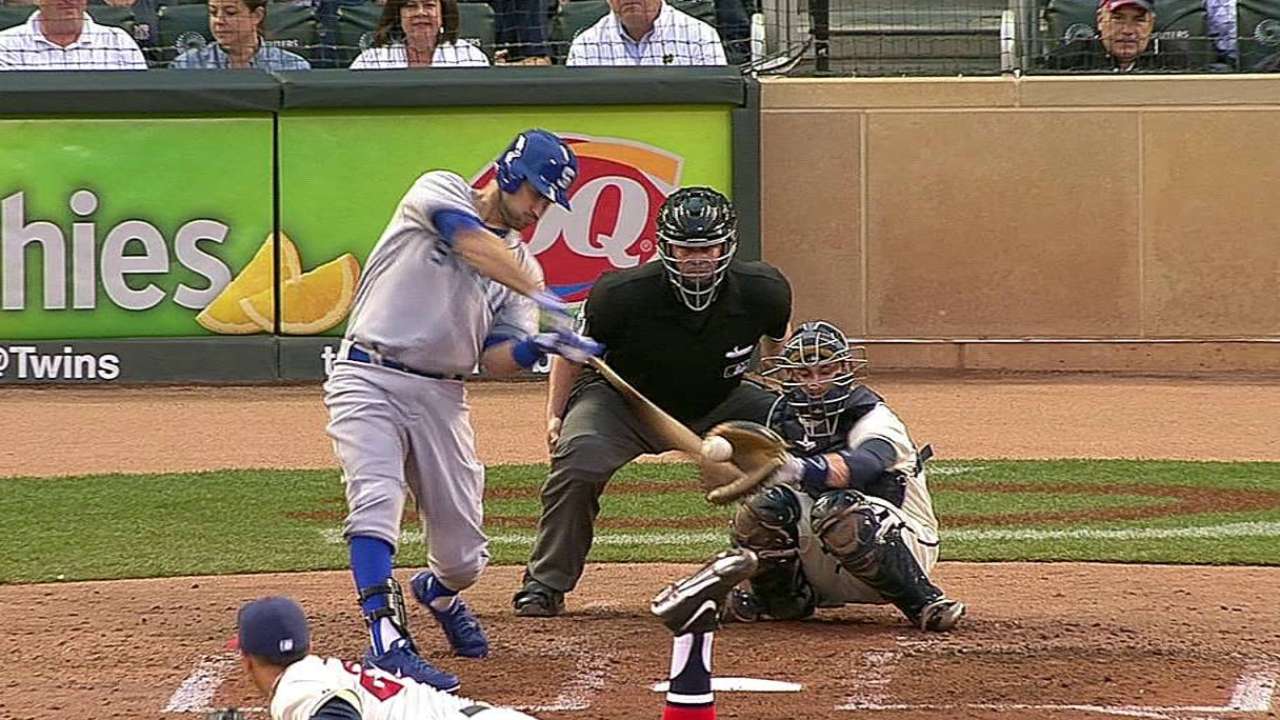 MINNEAPOLIS -- After five days batting in the No. 3 spot in the lineup, Joe Mauer moved up to second, a role he's served the better part of the season. He went 1-for-3 with two walks and a run in Saturday's 5-4 walk-off win over Seattle.
Mauer was initially moved back in the order on Monday for Interleague Play, when the Twins played in Milwaukee. Manager Ron Gardenhire noted the move was made so as not to overload the bottom of lineup with singles hitters, and as an attempt to stretch lineup.
Gardenhire also left Mauer third in the lineup in the series opener against the Mariners on Friday, as the Twins were on a four-game win streak, which was snapped with a 3-0 loss.
"I kind of like Mauer in that two hole," Gardenhire said. "I've enjoyed that part of it. I think he comes up with some chances, with RBIs and stuff, and that's kind of what I'm looking for.
"It seems like the lineup keeps rolling over. [Second baseman Brian] Dozier's coming up in a lot of situations with RBIs out there, and I kind of want Mauer in that situation."
Hitting in the two hole for most of the season, Mauer hit .339 entering Saturday before moving back a spot, where he hit .263 over those five games.
With a quick turnaround after a night game on Friday, Mauer will also serve as the designated hitter in order to get some rest.
"Day game [after a] night game, I like to give him a DH role to stay off his legs as best we can," Gardenhire said.
His replacement behind the plate, Ryan Doumit, delivered the game-winning two-run triple.
Rhett Bollinger is a reporter for MLB.com. Read his blog, Bollinger Beat, and follow him on Twitter @RhettBollinger. Kelly Erickson is an associate reporter for MLB.com. This story was not subject to the approval of Major League Baseball or its clubs.