Injured Plouffe reports improvement in strained calf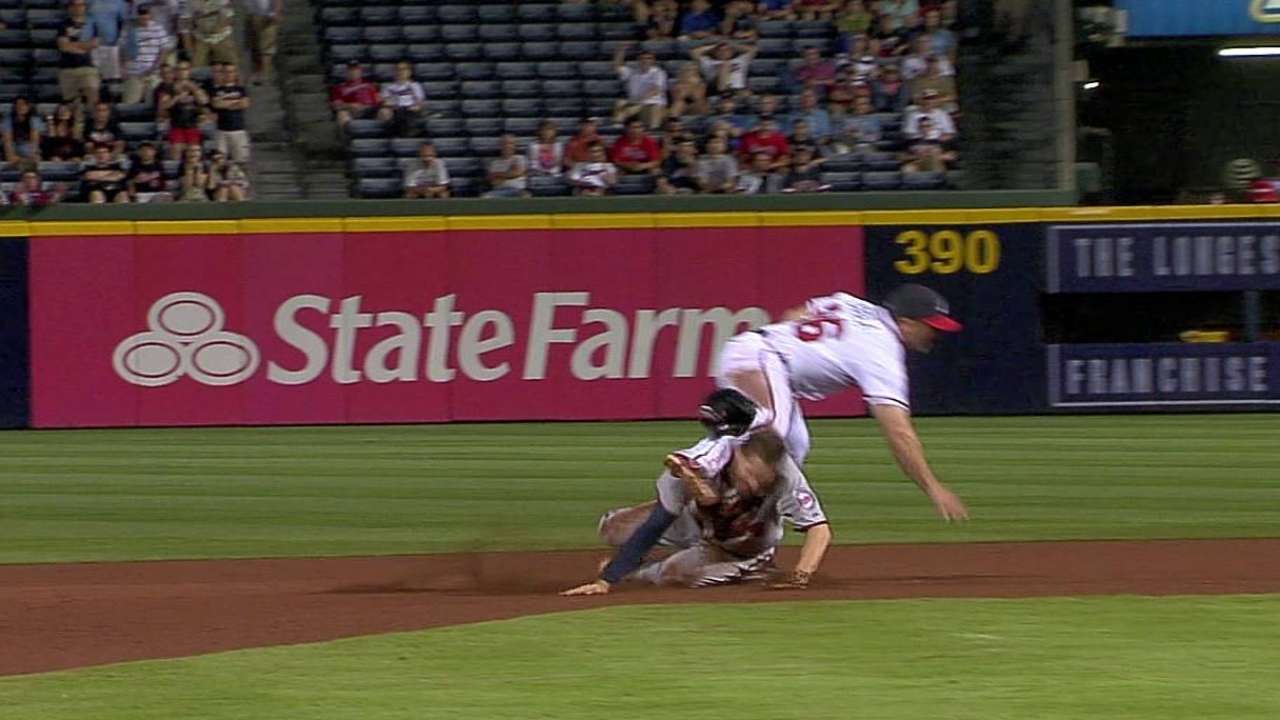 MINNEAPOLIS -- Third baseman Trevor Plouffe, on the 15-day disabled list with a strained left calf, said his calf is feeling better and hopes to be ready to return once he's eligible on June 13.
Plouffe sustained the injury while running sprints before Wednesday's game against the Brewers on the same day he was activated from the 7-day concussion DL. Plouffe had to be placed on the 15-day DL because it was a different injury than the concussion he sustained on May 22, when he was kneed in the head by Braves second baseman Dan Uggla.
But Plouffe said he's past all the concussion symptoms and is encouraged by the way his calf is responding.
"I feel really good," Plouffe said. "It feels a lot better than I thought it would."
Plouffe explained that he first starting feeling tightness in his calf while doing cardio workouts as part of his comeback from the concussion. And then strained it while running sprints before what was supposed to be his return against the Brewers on Wednesday.
"I kinda felt it tighten up when we were doing stuff to get my heart rate up when I was on the concussion DL," Plouffe said. "I felt it tighten and we stopped right away and started taking care of it and thought we had calmed it down a little bit. And then in my third sprint out there I felt it."
Considering he hasn't played since May 22, Plouffe is expected to go on a rehab assignment, but is hoping to be able to return the first day he's eligible.
"I haven't heard yet, but I assume I will be," Plouffe said. "I hope to get everything in with the treatment and the rehab assignment within the 15 days. I'm thinking I'll be able to."
Rhett Bollinger is a reporter for MLB.com. Read his blog, Bollinger Beat, and follow him on Twitter @RhettBollinger. Kelly Erickson is an associate reporter for MLB.com. This story was not subject to the approval of Major League Baseball or its clubs.