Thomas tries to continue hot start with promotion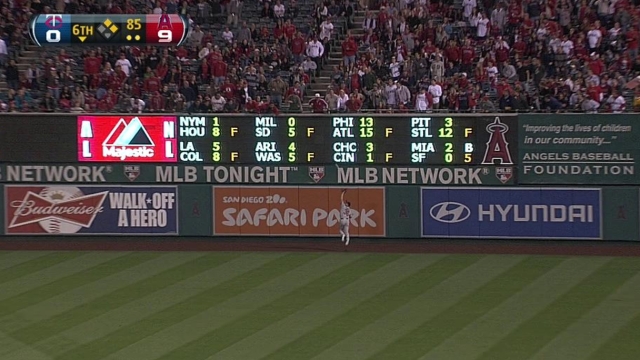 KANSAS CITY -- Outfielder Clete Thomas joined the Twins on Tuesday anxious to showcase the skills that earned him a promotion from Triple-A Rochester.
Thomas hit .296 with nine home runs, eight doubles and 25 RBIs through 36 games with the Red Wings. Manager Ron Gardenhire said he plans to use Thomas in at least one game of Minnesota's series in Kansas City. The Twins selected the 28-year-old's contract when they optioned Chris Colabello to Triple-A, designating Tyler Robertson for assignment.
Thomas hit .362 in April and credits his strong start to prior work with Twins hitting coach Tom Brunansky.
"There was a lot of stuff that Bruno and I worked on last year, and I continued working on it during the offseason," Thomas said. "I took it into Spring Training, and it took effect there."
Despite the impressive power numbers at Rochester, Thomas describes himself as a gap-to-gap hitter.
"I've got power, but I'm not a home run hitter," Thomas said. "I'm kind of a table-setter guy. I hit the ball in the gap, and if it gets up, it goes out."
Thomas had a 12-game stint with the Twins last year, going 4-for-28 with a double and a home run. He could be used a late-inning defensive replacement with outfielder Darin Mastroianni on the disabled list.
"I'll find a way to get him in there," Gardenhire said. "He can play all three [outfield] positions."
Thomas struck out 16 times in 29 plate appearances with the Twins last year, and a big goal in returning to the Major Leagues was finding a way to make more contact.
"He really needed to make adjustments with putting more balls in play," Gardenhire said. "He went down, and to his credit, shortened his swing. He has really swung the bat well."
Robert Falkoff is a contributor to MLB.com. This story was not subject to the approval of Major League Baseball or its clubs.