Plouffe providing plenty of offense since return
Plouffe providing plenty of offense since return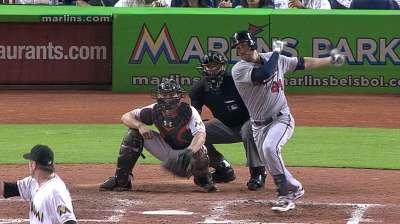 MINNEAPOLIS -- Since his return from the disabled list June 15, third basemen Trevor Plouffe has provided the Twins with some much needed offense in the middle of the order.
With a hit in all but one game in his 10 games since he rejoined the lineup, Plouffe entered Thursday's game on an eight-game hitting streak. During the streak, Plouffe has .303 batting average with 10 hits in 33 at-bats. He also has six RBIs in that stretch.
"He's come back up swinging good and he's playing good defense," Twins manager Ron Gardenhire said. "We need him to produce. Our lineup is definitely better, it looks better on paper with him in the lineup. It makes it a lot easier to fill it out, writing his name in. We've got another right-handed power bat."
Kelly Erickson is an associate reporter for MLB.com. This story was not subject to the approval of Major League Baseball or its clubs.