Mastroianni taking BP, doing light activities
Mastroianni taking BP, doing light activities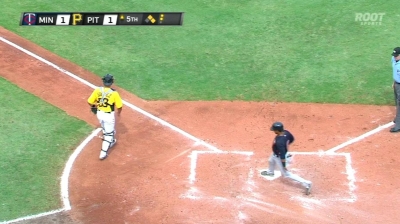 MINNEAPOLIS -- After weeks of hobbling around the Twins' clubhouse on crutches or in a walking boot, Darin Mastroianni has started taking early batting practice in addition to some other light activities.
The outfielder underwent surgery earlier this season to repair a bone chip in his left ankle. He saw action in only eight games through April for the Twins.
With the cast finally off, Mastroianni took early batting practice on Thursday and Friday and started some running on Friday as well.
"From where he was when went we went on the last road trip, night and day," Twins manager Ron Gardenhire said. "He's got spikes on now and he's coming along pretty good. We still think it's going to be three weeks to a month, but that's all going to be dependent on how he feels. It could go faster and it could go slower if he has any setbacks."
Twins general manager Terry Ryan said it sounds like Mastroianni is probably ahead of schedule, but also said he's not ready to talk about the outfielder rejoining the team just yet.
"He's a good worker," Ryan said. "You don't have to worry about him putting the effort in because he's here and he works. So he's making progress."
Kelly Erickson is an associate reporter for MLB.com. This story was not subject to the approval of Major League Baseball or its clubs.