Dozier eager to build on sophomore campaign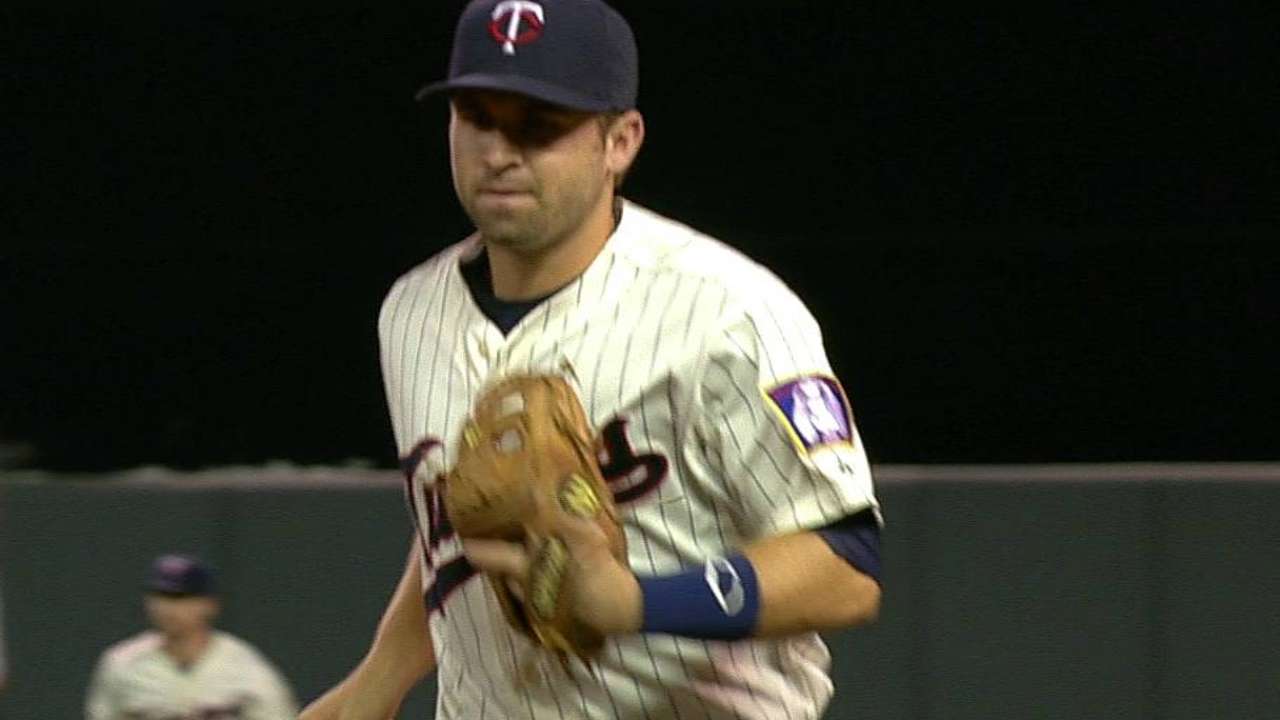 MINNEAPOLIS -- It's been a busy offseason for Brian Dozier.
Dozier, who dealt with a bone bruise in his left knee late last season, spent the first part of the offseason letting his knee heal before heading on a mission trip to Nicaragua in November.
The second baseman went with his fiancée, Renee, on the trip, and the two got married three weeks ago and spent their honeymoon in Maui before Dozier headed to the Twin Cities for Twins Caravan and TwinsFest.
So Dozier is ready to put his busy offseason behind him and focus on building on a solid sophomore campaign that saw him finish in the top four among Major League second basemen in extra-base hits with 55.
"We all have individual goals," Dozier said. "I want to steal more bases. I got shut down at the end of the year and didn't steal as much because of my knee. So I feel healthy now and want to steal bases and get on base more next year."
Dozier, who stole 14 bases in 21 tries last year, said his knee is fully healed and checked out just fine when he underwent a physical exam at Target Field on Friday.
He added that one of the things he's looking forward to most in 2014 is working with Hall of Famer Paul Molitor, who was added to the Major League coaching staff to help with infield defense and baserunning.
"Molitor will be doing the positioning and defense and all that, but he's so knowledgeable on the basepaths and has little tidbits on timing and reads on pitchers," Dozier said. "Having him in the dugout to pick up on all that stuff will be good."
Rhett Bollinger is a reporter for MLB.com. Read his blog, Bollinger Beat, and follow him on Twitter @RhettBollinger. This story was not subject to the approval of Major League Baseball or its clubs.