Twins remain cautious with healing Pinto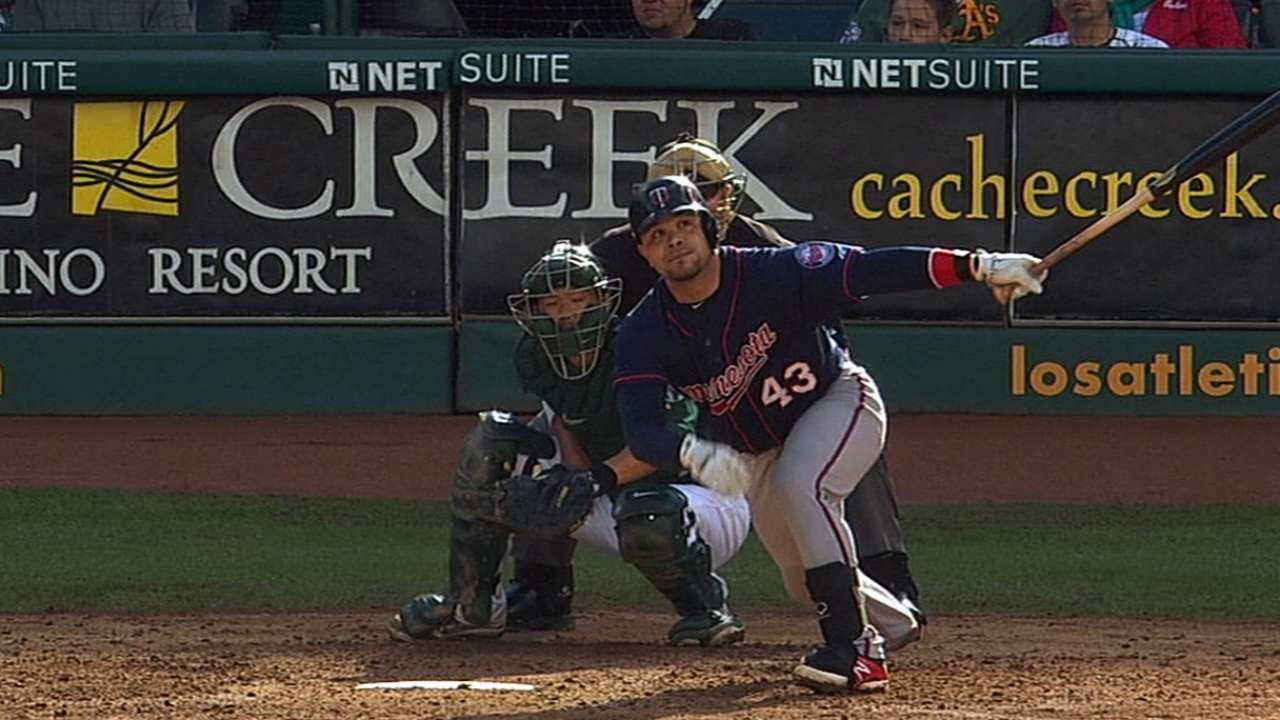 FORT MYERS, Fla. -- Twins catcher Josmil Pinto is continuing to make progress with his sore back, but will be held out of Grapefruit League action until he can get through drills without any issues.
Pinto is currently swinging the bat and catching bullpens, but has yet to have a full day of workouts with live batting practice. The Twins are being cautious with Pinto, especially because it's so early in the spring.
"[The trainers] got to tell me he's ready to go out and do all the drills," Twins manager Ron Gardenhire said. "Catch bullpens and swing without any problems and stay in all the drills through the Good Morning America [drills] then he can play in a game. He has to go through all the drills with no holding back."
Gardenhire added that the injury is minor enough that if it were the regular season, Pinto would be playing.
"If it was during the season I would imagine he would be out there no matter what," Gardenhire said. "Here in Spring Training there's no reason. But like any player who wants to play, they don't want to see the trainers."
Rhett Bollinger is a reporter for MLB.com. Read his blog, Bollinger Beat, and follow him on Twitter @RhettBollinger. This story was not subject to the approval of Major League Baseball or its clubs.