Hot-hitting Colabello given chance to make roster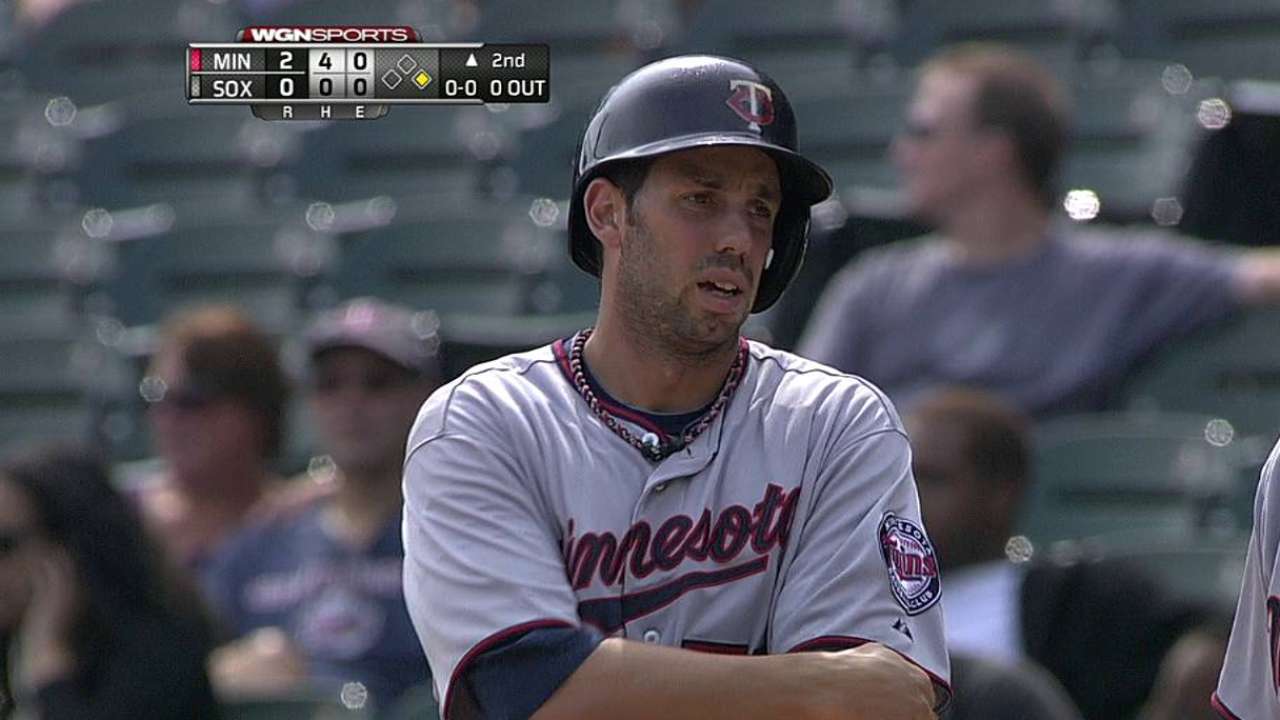 BRADENTON, Fla. -- Chris Colabello had an impressive day at the plate on Friday, as he picked up three hits, including the go-ahead RBI single in the ninth to lead the Twins to a 6-5 win over the Pirates.
Colabello started the game on the bench, but ended up going 3-for-3 with two runs scored.
"He had big hits," Twins manager Ron Gardenhire said. "We know what Cola can do. If he stays on the ball and gets his foot down early, he can hit the ball pretty good."
Colabello, 30, made his Major League debut last year after a long path to the Majors that saw him play in the independent Can-Am League for seven seasons.
The first baseman was the International League Most Valuable Player after hitting .352/.427/.639 with 24 homers and 25 doubles at Triple-A Rochester, but he couldn't carry that success into the Majors. He hit just .194/.287/.344 with seven homers and three doubles in 55 games.
But Colabello was kept on the 40-man roster this offseason to compete for a spot as a backup first baseman and designated hitter, and he is off to a hot start this spring. After going 3-for-3, he's now hitting .455/.625/.636 with two doubles and five walks in six games.
"It feels pretty good -- I spent the whole winter working on it," Colabello said about his swing. "Two-strike approach is pretty big for me. I think the last few at-bats I've had, I've got to two strikes and battled my way out of it. I'm just trying to get comfortable again with balls coming in. I think last year, I got a certain point where I wanted the ball away so much I almost stopped worrying about it. So that's an important talking point for me."
Rhett Bollinger is a reporter for MLB.com. Read his blog, Bollinger Beat, and follow him on Twitter @RhettBollinger. This story was not subject to the approval of Major League Baseball or its clubs.