Live BP to precede Florimon's first spring action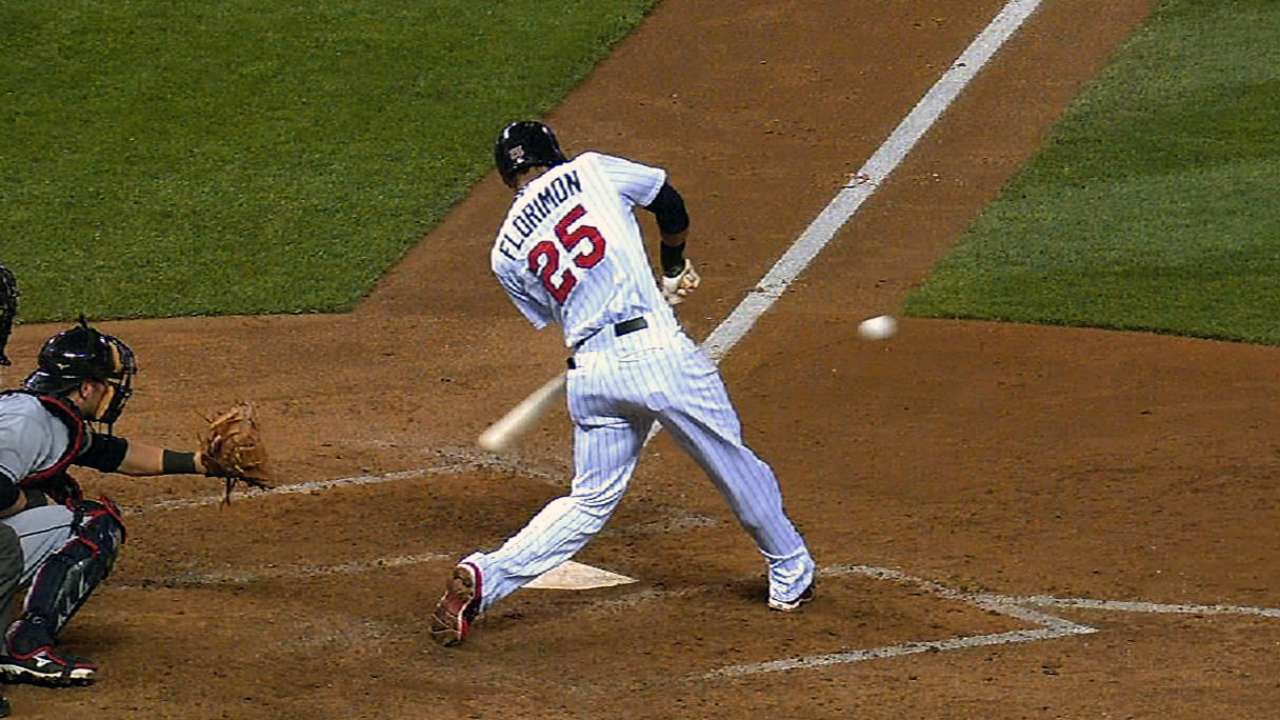 FORT MYERS, Fla. -- Shortstop Pedro Florimon, who had his appendix removed on Feb. 17, is expected to take live batting practice for the first time early this week and could play in his first game by the weekend, Twins assistant general manager Rob Antony said Sunday.
Florimon has been participating in infield drills and taking batting practice in recent days, but he will progress to facing live pitching for the first time since having the laparoscopic surgery.
"He's going to hit off live pitching in the next day or two, and we hope to get him in games by the end of the week," Antony said. "That's what we're hoping. He's going to take live BP and do everything this week. His first game will be about three innings, so it'll be a progression. Hopefully by the end of the week he'll be ready to go."
There's still a chance that Florimon will start the season on the 15-day disabled list, but if he sees action in Grapefruit League games this weekend, he'll have nearly two weeks to get ready for the start of the season. The Twins open the year on March 31 against the White Sox in Chicago.
Rhett Bollinger is a reporter for MLB.com. Read his blog, Bollinger Beat, and follow him on Twitter @RhettBollinger. Maureen Mullen is a contributor to MLB.com. This story was not subject to the approval of Major League Baseball or its clubs.