Hughes battle-tested in start vs. familiar foe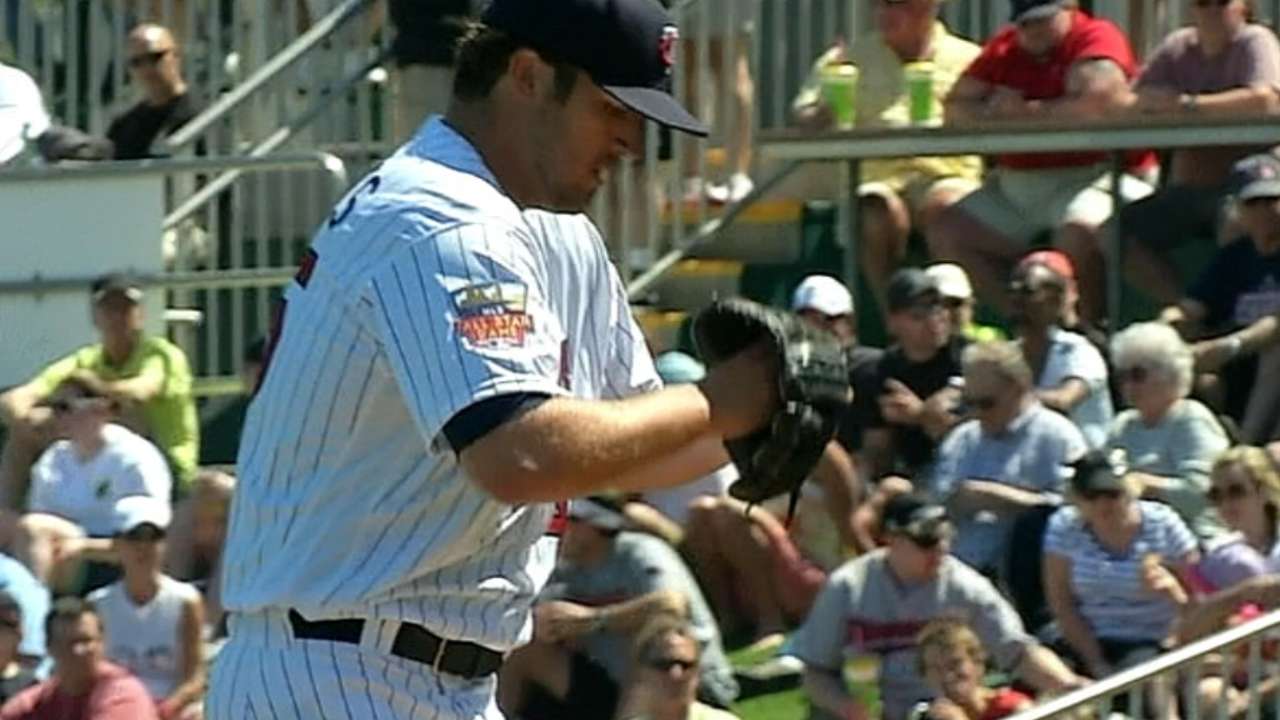 FORT MYERS, Fla. -- Phil Hughes faced a familiar lineup when he toed the rubber against the Red Sox in Grapefruit League play on Thursday.
The former Yankees right-hander has faced Boston 22 times in the regular season over his career, but this was his first time pitching against them this spring since signing a three-year, $24 million deal with the Twins this offseason.
Hughes was mostly solid during Minnesota's 4-3 loss, but he ran into trouble in the third inning and wasn't helped by a pair of errors committed by Trevor Plouffe and Joe Mauer. He ended up allowing two unearned runs on four hits over three innings, with two strikeouts.
"To get an inning where you work through some tough spots and battle a little bit, it'll help a little bit," said Hughes, who threw 65 pitches. "It's good, especially in spring, because you're going to get those types of innings during the season. You don't want it to be something new, where you just roll through Spring Training."
Hughes, who is scrapping his slider in favor of his curveball and cutter, showed some impressive curveballs, including one in the second inning to get David Ortiz to strike out looking.
"It's been good," Hughes said about his curveball. "I feel like sometimes it comes in and out and can be inconsistent, but for the most part, it's where I want it to be."
Hughes, who has a 1.04 ERA in three outings this spring, added that his arm has been feeling great so far with the Twins roughly halfway through camp.
"I feel good," Hughes said. "I feel better than most springs, I'd say. Last year, I didn't really have one [because of an injured back]. But in years past, I've pitched pretty well in Spring Training. But I don't remember having as much arm strength or velocity in other Spring Trainings. But command has been iffy at times, which is part of the process."
Rhett Bollinger is a reporter for MLB.com. Read his blog, Bollinger Beat, and follow him on Twitter @RhettBollinger. This story was not subject to the approval of Major League Baseball or its clubs.