Nolasco to make Twins debut in Opening Day start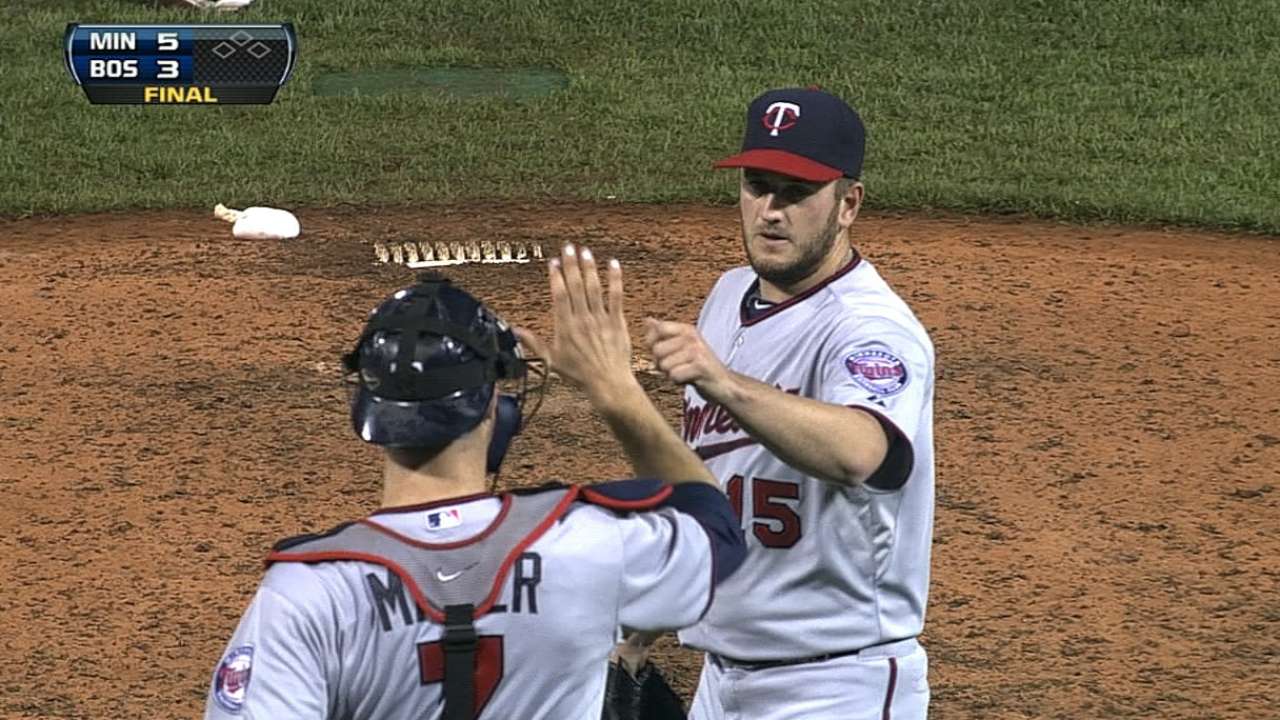 FORT MYERS, Fla. -- It comes as no surprise, but Ricky Nolasco will be the Opening Day starter for the Twins on March 31 against the White Sox at U.S. Cellular Field, Twins manager Ron Gardenhire told reporters in Tampa, Fla., on Friday.
Nolasco, 31, joined the Twins on the largest free-agent deal in club history this offseason with a four-year deal worth $49 million. It'll be the third time he's started on Opening Day in his career, as he also did it in 2009 and '13 with the Marlins.
"Nolasco is going to start on Opening Day, and we're just going to work it in from there," Gardenhire told reporters before Friday's split-squad action against the Yankees at Steinbrenner Field.
Nolasco has made two Grapefruit League starts, giving up two runs on six hits over six innings. He also saw one of his scheduled starts washed out due to rain March 6, but threw a simulated game that day to stay on his normal schedule.
Nolasco has been lined up to start on Opening Day since the beginning of Grapefruit League play, but Gardenhire didn't make an official announcement until Friday.
Gardenhire praised the right-hander earlier this week for the way he carries himself on the mound. Nolasco posted a 3.70 ERA in 199 1/3 innings with the Marlins and Dodgers last season, and has a career 4.37 ERA in eight big league seasons. He's also thrown at least 185 innings in five of the last six seasons.
"He just knows what he's doing," Gardenhire said. "He goes about his business pretty good. He's pretty tough out there on the mound. You can tell he doesn't like to [mess] around too awful much. He goes right at them, uses his pitches, knows how to add and subtract, all those things that you hope when you brought him over here."
Rhett Bollinger is a reporter for MLB.com. Read his blog, Bollinger Beat, and follow him on Twitter @RhettBollinger. This story was not subject to the approval of Major League Baseball or its clubs.