Pelfrey happy with his longest spring outing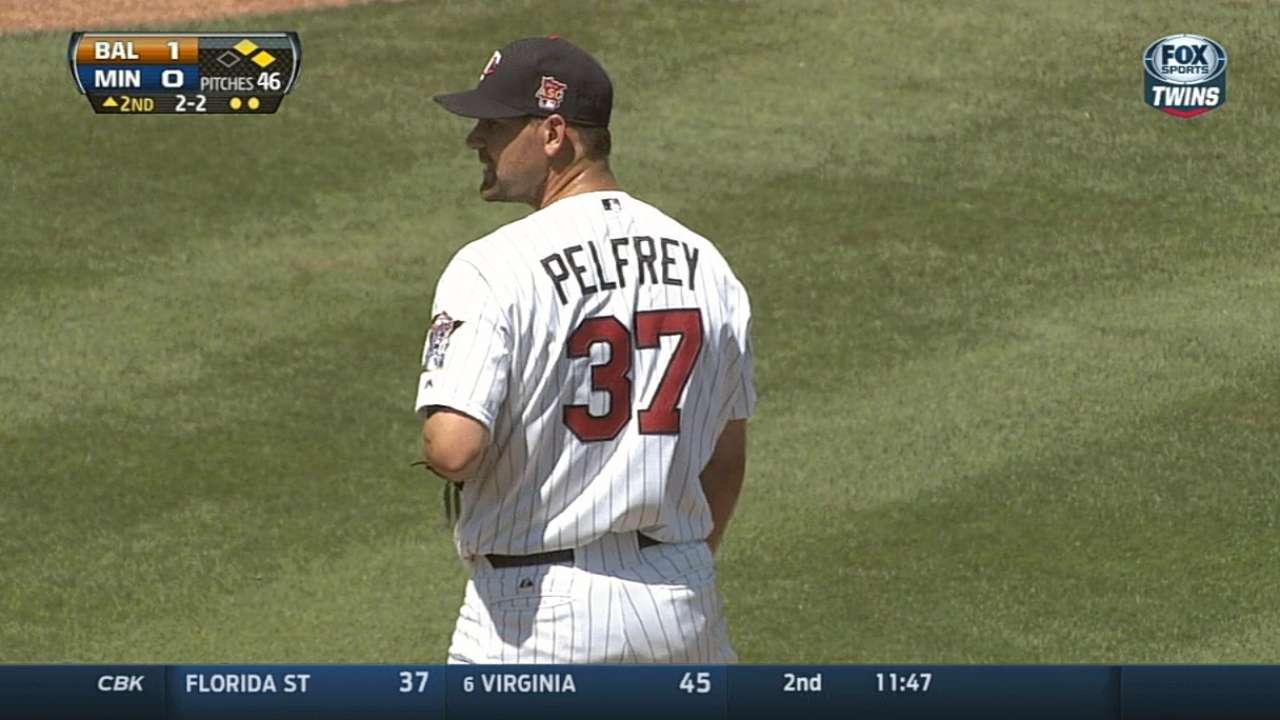 FORT MYERS, Fla. -- Twins right-hander Mike Pelfrey turned in his longest outing of the spring on Friday, pitching into the fourth inning against the Orioles at Hammond Stadium.
Pelfrey, who went three innings in his last outing, asked to come back out for the fourth inning on Friday, as he told pitching coach Rick Anderson his arm was still feeling good.
Pelfrey was mostly solid on the afternoon, giving up one run on five hits and a walk with two strikeouts over 3 1/3 innings.
"I don't know if I ever say I'm totally ready for the start of the season because I still have three more starts and I have to take advantage of that," Pelfrey said. "I still have arm strength to build up. But I feel good about where I'm at right now and I'll continue to build on it. But it's night and day from the way I felt last year, so I'm pretty optimistic."
Pelfrey also pitched out of a jam in the second when he loaded the bases with nobody out, only giving up one run on a sacrifice fly from Quintin Berry.
"I'd prefer not to be in those situations, but they're going to happen and I thought it was good damage control," Pelfrey said. "But I kind of shot myself in the foot walking [Nolan] Reimold when I was ahead of him."
Rhett Bollinger is a reporter for MLB.com. Read his blog, Bollinger Beat, and follow him on Twitter @RhettBollinger. This story was not subject to the approval of Major League Baseball or its clubs.