Versatile Herrmann adding first base to repertoire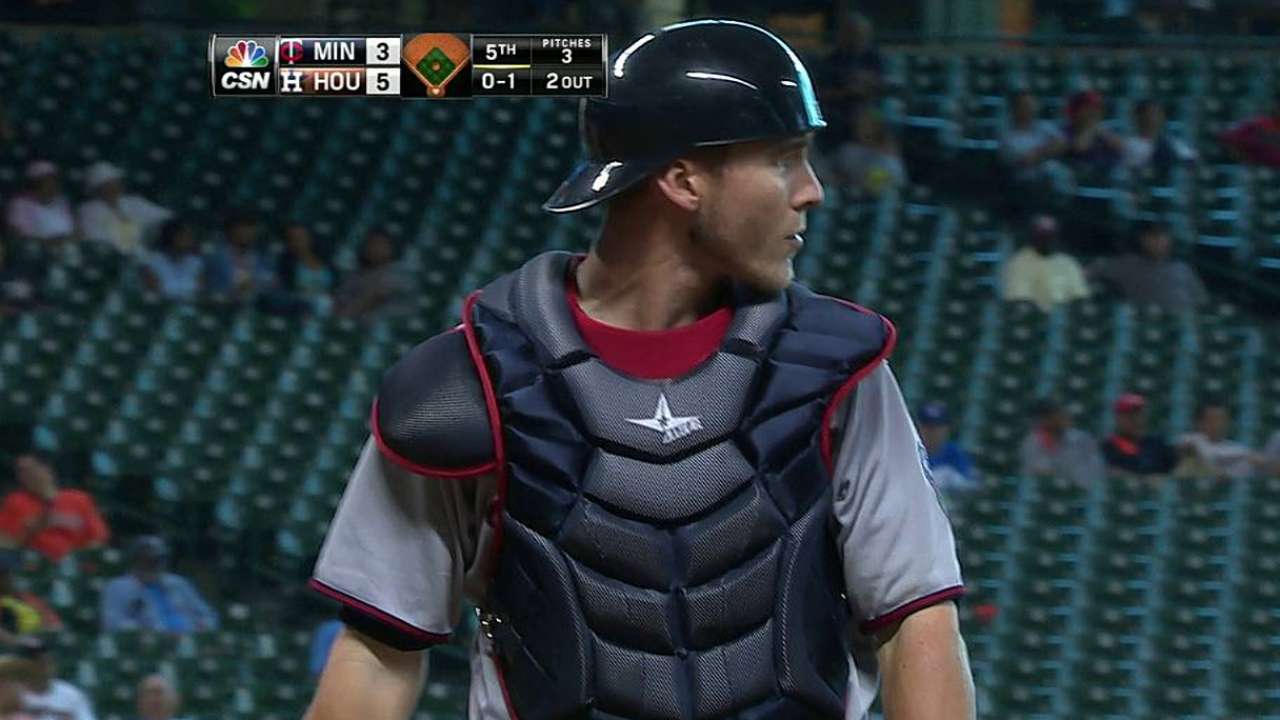 PORT ST. LUCIE, Fla. -- Chris Herrmann thought he'd be in the Twins' lineup as catcher for the March 2 game in Port Charlotte against the Rays.
That is until bench and catching coach Terry Steinbach informed him that he would be playing first base.
"I said, 'Steiny, I don't even have a first-base mitt,'" Herrmann recalled. "He's like, 'Well, you need to find one.' I didn't say no. I want to play. Whatever gets me in the game. That's just my mentality and mindset. Any opportunity I get to be able to be on the baseball field, I'm happy about."
Herrmann used Chris Colabello's glove that day and Brandon Waring's the next against the Orioles in Sarasota. He continues to borrow from teammates, because he still doesn't have his own.
The 26-year-old, after all, hadn't played the position since high school. In 64 Major League games since 2012, he has played either catcher or outfield in all but one of them.
"I just go out there and take advantage of every opportunity so far," said Herrmann, who is 5-for-10 (.500) with two runs and a double in eight spring games. "Every at-bat, I just try to have my best at-bat possible. I feel like my mindset is right right now [and] really positive. I have a lot of confidence in myself. That feels great, and I feel good defensively. I feel prepared to go out and help our pitching staff, be confident in myself and them comfortable to throw to me."
While Herrmann still considers himself one of manager Ron Gardenhire's options at catcher, he doesn't mind showing off his versatility. By playing multiple positions, he has a better shot at making the club come Opening Day.
A few times last season, he started at catcher only to switch to outfield later on in the game.
"That could be my role," Herrmann said. "If that's what I need to do to stick up in the Majors, that's what I'm going to work on and get better at."
Herrmann replaced Eric Fryer at catcher in the sixth inning of Saturday's game. He went 0-for-2 with a strikeout swinging and hard-hit 4-6-3 double play.
Christina DeNicola is a contributor to MLB.com. This story was not subject to the approval of Major League Baseball or its clubs.