Gardy hopeful Florimon will return soon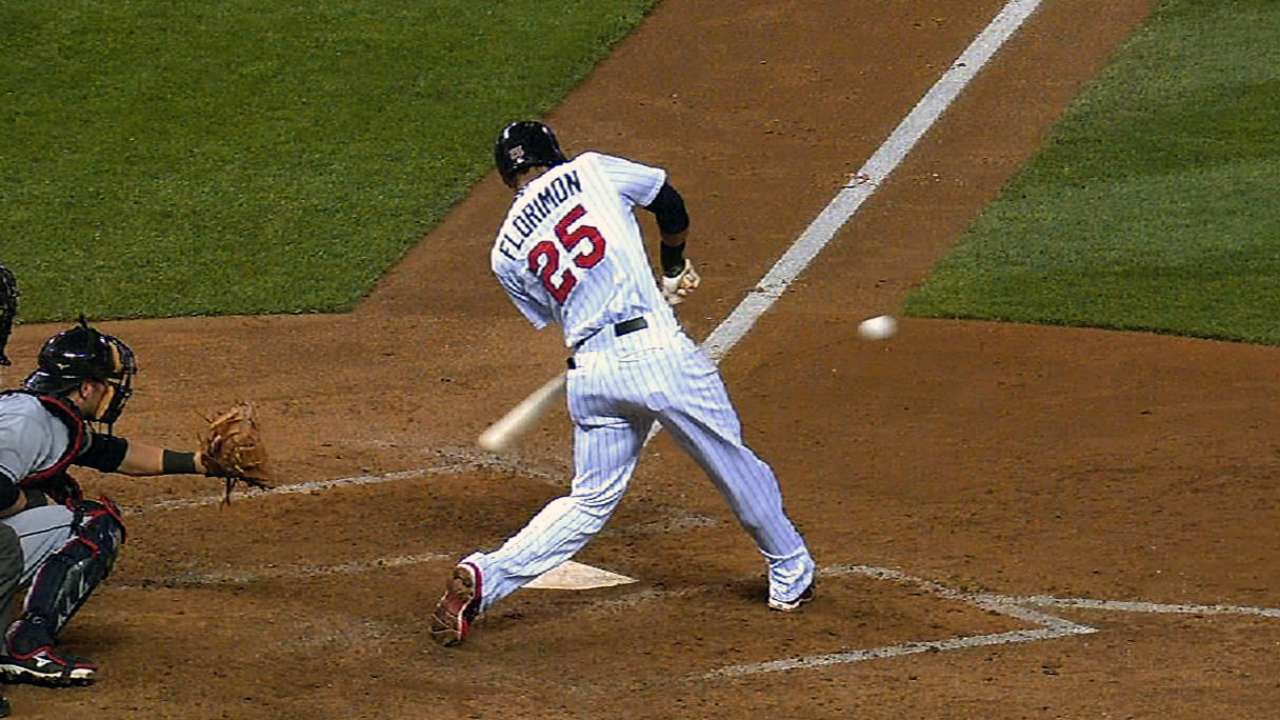 PORT ST. LUCIE, Fla. -- If Twins manager Ron Gardenhire had his way, shortstop Pedro Florimon would already be one step closer to returning to the ballclub.
Instead, the 27-year-old took Saturday off and will play five innings on Sunday in a Minor League game.
Florimon, who had his appendix taken out on Feb. 17, saw his first action of Spring Training on Friday. He played three innings at short, making one error and going 0-for-3 with a strikeout.
Gardenhire received "nothing spectacular, but [a] good report" from that Minor League game. Florimon said he felt healthy.
"If he gets through that one, which I believe he will, then he's going to be full bore after that," Gardenhire said. "He'll be back with us after that. He gets through that, they'll release him and I can use him how I want. I would love to have him out there. I like watching him play."
Christina DeNicola is a contributor to MLB.com. This story was not subject to the approval of Major League Baseball or its clubs.