Bartlett ends hitless spring with RBI single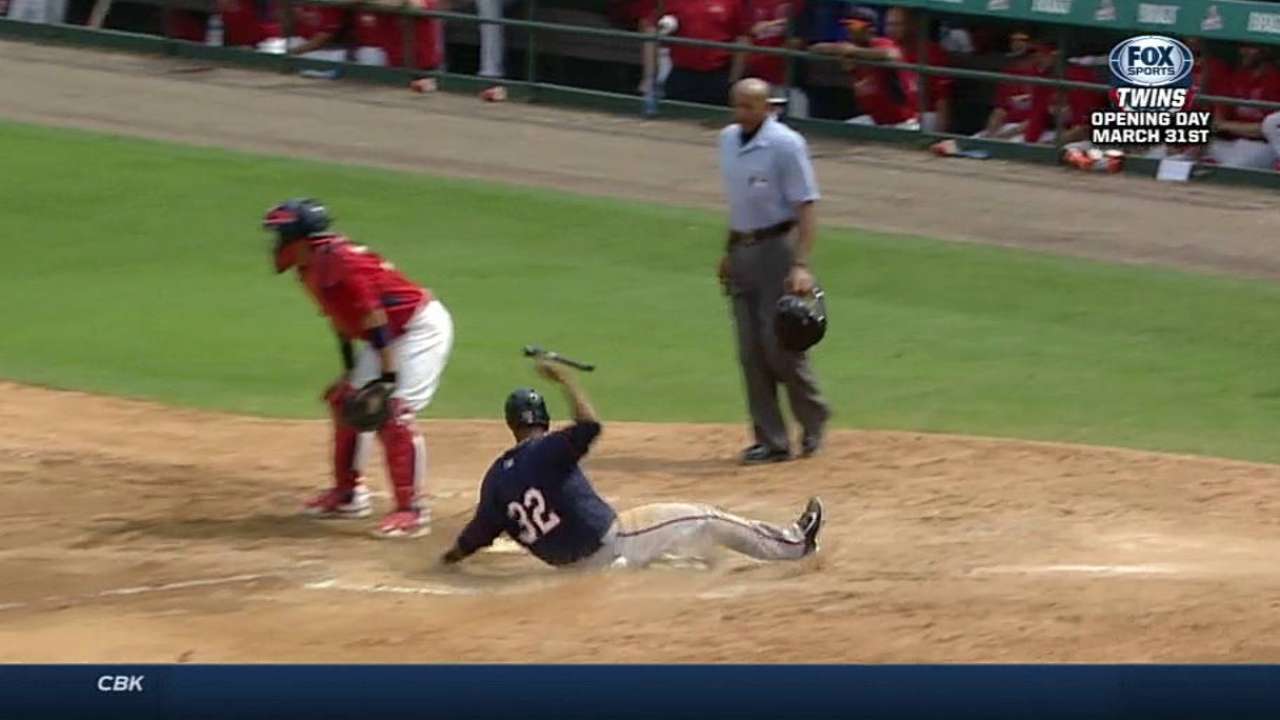 JUPITER, Fla. -- Before Wednesday's game against the Cardinals, Twins manager Ron Gardenhire insisted he wasn't worried about infielder Jason Bartlett's hitless spring.
"The numbers in Spring Training never affect me if you're having quality at-bats," Gardenhire said.
Minnesota's skipper finally saw a quality at-bat by Bartlett produce a hit on Wednesday, when he lined an RBI single into right-center field in the sixth inning off the Cardinals' Carlos Martinez. That snapped Bartlett's 0-for-26 start to Grapefruit League play, including his first two plate appearances on Wednesday.
"Barty got one finally," said Gardenhire, who joked that the Twins kept the ball. "He's been pushing for it. Nice swing by him."
Bartlett, who played for Minnesota from 2004-07, is competing for a utility job after signing a Minor League contract in November. The 34-year-old started at third base on Wednesday, and he also has played second base, shortstop, center field and right field this spring.
After Bartlett played only 29 games in 2012 and sat out all of last season, Gardenhire is more concerned with his physical condition than his offensive numbers.
"I just want to make sure his legs are underneath him, that he can move around," Gardenhire said. "And then we'll see how it breaks down here at the end. I like the kid an awful lot. He's a winner."
Andrew Simon is a reporter for MLB.com. Follow him on Twitter @AndrewSimonMLB. This story was not subject to the approval of Major League Baseball or its clubs.