Correia 'progressing as planned' in latest turn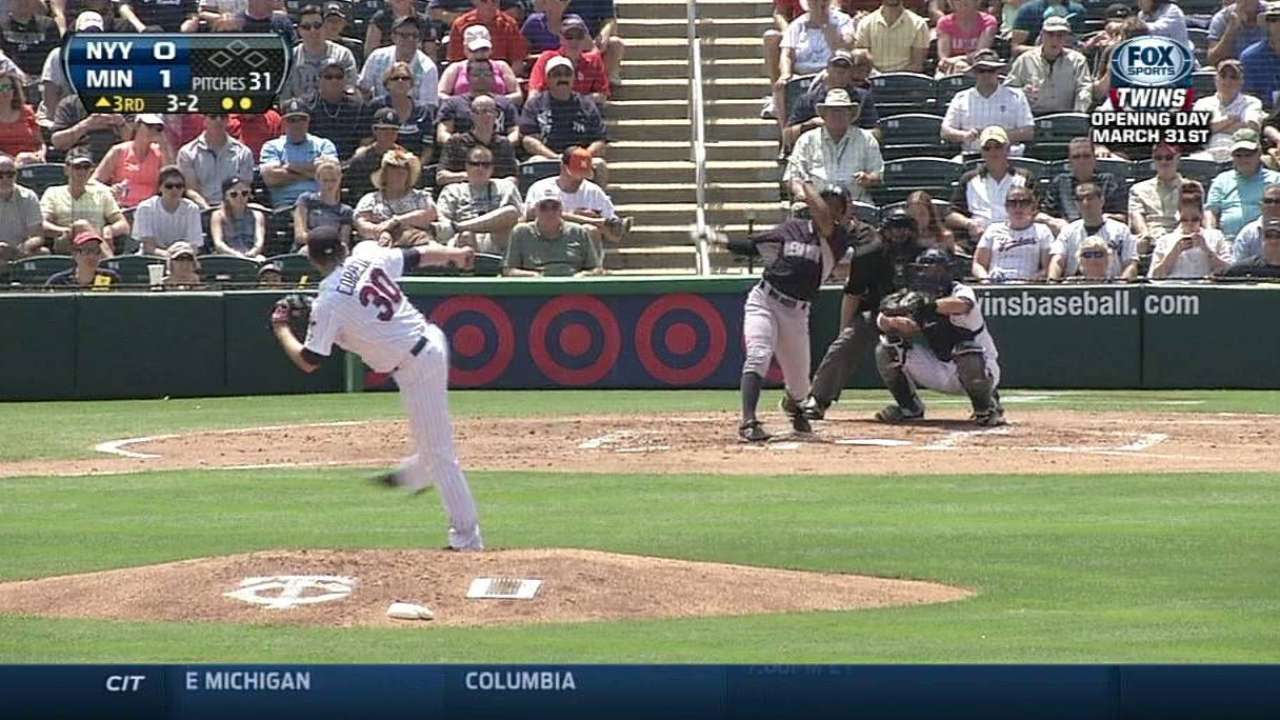 FORT MYERS, Fla. -- Kevin Correia made his second-to-last start of Spring Training against the Yankees on Saturday during Minnesota's 5-4 loss. He came away mostly pleased with the results.
Correia gave up four runs on six hits over six innings, while recording one strikeout. He gave up all four runs in the fourth, but was hurt by the Twins' sloppy defense that inning.
"Everything felt good today," said Correia, who threw 81 pitches. "I got to the pitch count we set out to. I got my work in today. Nothing out of the ordinary. I'm progressing as planned, and ready to go."
The way it's currently lined up, Correia is scheduled to make the second start of the season for the Twins on April 2, behind Opening Day starter Ricky Nolasco. It would also give Correia the start in the home opener against the A's on April 7, but the Twins haven't made an official announcement on that yet.
Correia is scheduled to make his final tuneup of Spring Training on Thursday against the Red Sox.
Twins manager Ron Gardenhire thought Correia was OK on Saturday, though he left the ball up in the fourth inning.
"He was fine," Gardenhire said. "He had two strikes on I don't know how many batters in that fourth inning, but just couldn't make a [finishing] pitch on them. They put the ball in play, and they just kept finding spots out there. But he threw the ball good and got his work in."
Rhett Bollinger is a reporter for MLB.com. Read his blog, Bollinger Beat, and follow him on Twitter @RhettBollinger. This story was not subject to the approval of Major League Baseball or its clubs.