Hughes to work more on mechanics before 'go time'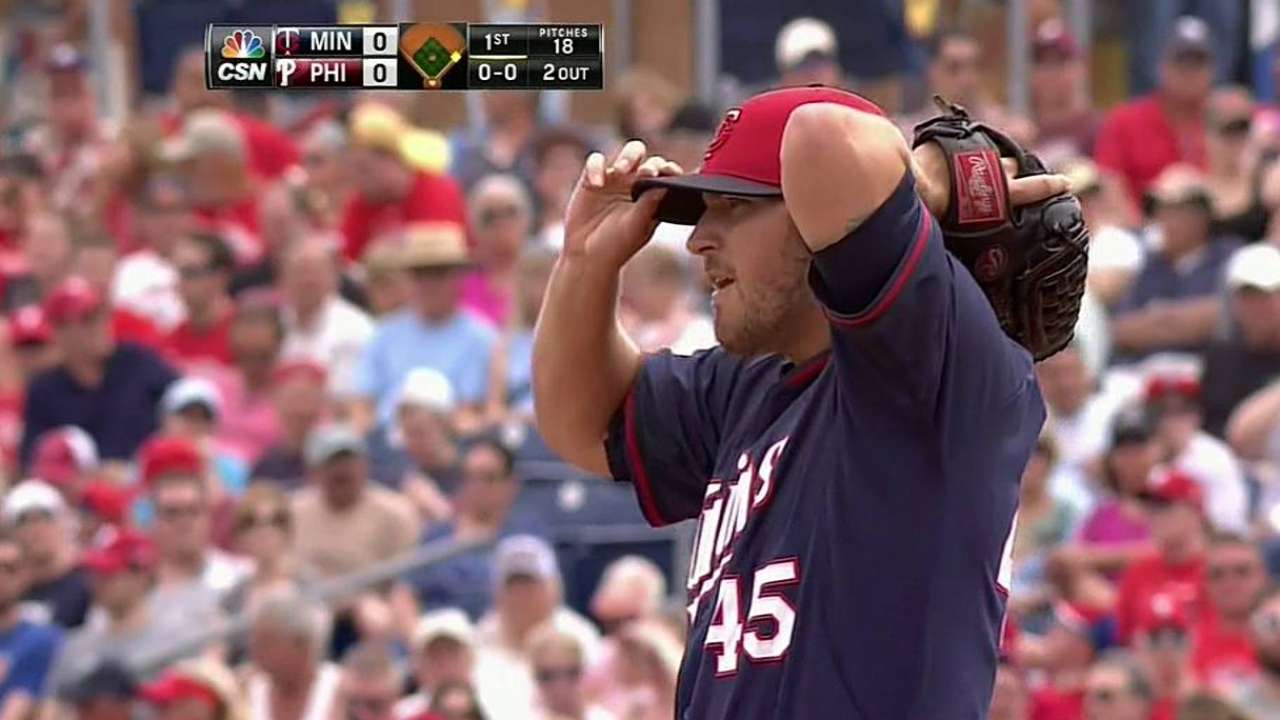 CLEARWATER, Fla. -- Right-hander Phil Hughes turned in his first subpar outing of the spring on Sunday against the Phillies, as he said he had trouble locating his curveball.
Hughes, who entered with a 1.04 ERA in three Grapefruit League starts, gave up five runs on nine hits and a walk, with three strikeouts as his ERA rose to 3.95. He said he threw just one good curveball all day, but he's still feeling good about his arm strength with just one more Spring Training start to go on Friday against the Red Sox.
"I feel good," Hughes said. "The arm strength and all that is one thing, and it's been great. But now it's about reeling everything else in -- the secondary stuff and the command, and fine-tuning things and getting ready to go. But strength-wise and pitch count has been good so far. I'll have one more here, and then it's go time."
Hughes has also been working on his mechanics with pitching coach Rick Anderson, as he's working to stay tall in his delivery. He said his mechanics were off on Sunday, but he's confident they'll be there once the regular season starts.
"I've just been trying to stay on my backside taller, because I have a tendency when I get over the rubber on my leg kick to just collapse and kind of drop and drive," Hughes said. "So I'm just trying to stay back. It puts me in a better position to throw the baseball in. I've been working on it the last few bullpens and in a Minor League game. I thought it was just off and on today."
Rhett Bollinger is a reporter for MLB.com. Read his blog, Bollinger Beat, and follow him on Twitter @RhettBollinger. This story was not subject to the approval of Major League Baseball or its clubs.