Day after release, Guerrier re-signs with Twins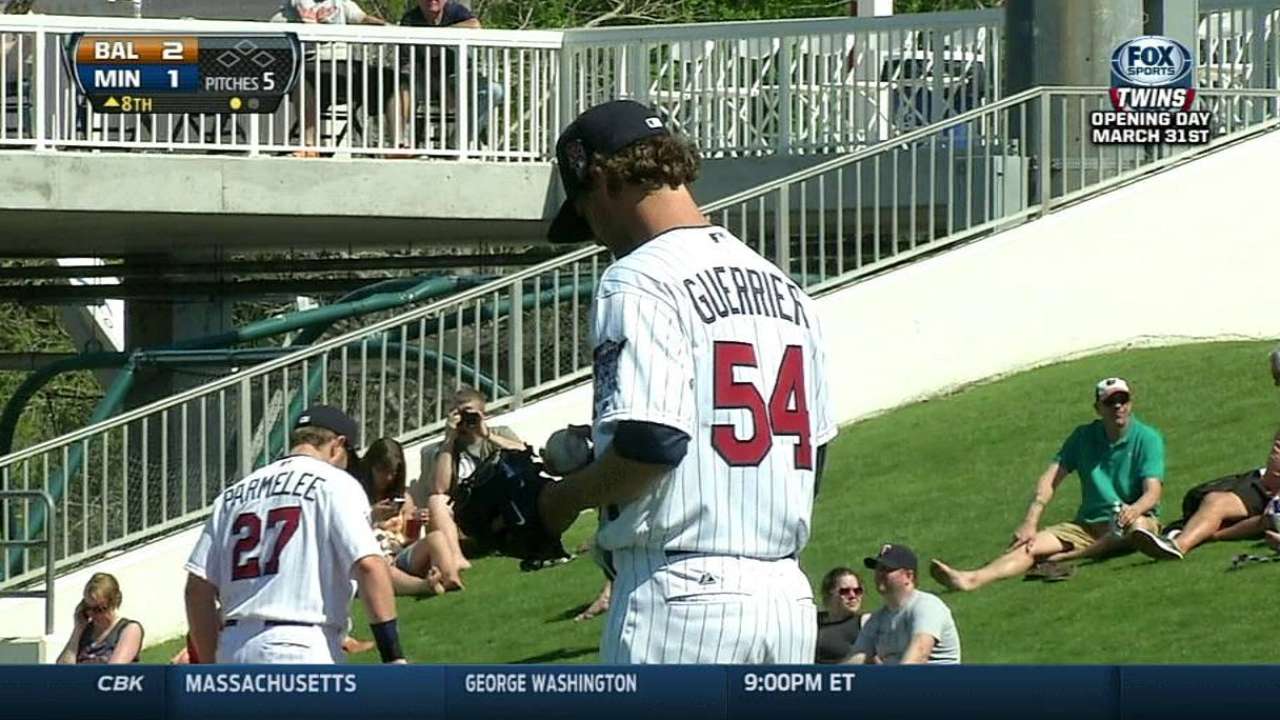 FORT MYERS, Fla. -- It didn't take long for right-hander Matt Guerrier to re-join the Twins, as the day after he was given his unconditional release, he signed a Minor League deal to remain with the club on Tuesday.
Guerrier was given his release on Monday, as he was told by the Twins he would not make their Opening Day roster, so he wanted to explore his options for a Major League deal. The Twins also avoided having to pay Guerrier a $100,000 retention bonus by releasing him.
But Guerrier, who is coming off surgery to fix the flexor mass in his right elbow, decided to remain with the Twins and will begin the season at Triple-A Rochester. The contract has an opt-out date earlier than his original June 1 opt-out date, but Twins assistant general manager Rob Antony wouldn't get into specifics, although it's believed to be in early May.
"The whole point is that we want him to go down, and the out clause gives him reasonable time to get a look," Antony said. "If there are other guys ahead of him down there, there's no reason to keep him down there all year. But if he pitches well, we'll make the decision whether to bring him up to the big leagues."
Guerrier, 35, posted a 6.75 ERA in four innings this spring, but his last two outings were scoreless. He's healthy now but is still throwing mostly fastballs at this point, so he'll have time to progress with his offspeed pitches. He is expected to pitch in extended spring camp for at least a week before heading to Rochester.
"Everything was going in the right direction and his velocity is fine," Antony said. "He's in great shape. I know they love him down there in the clubhouse, but he was behind some of the guys we had now."
Rhett Bollinger is a reporter for MLB.com. Read his blog, Bollinger Beat, and follow him on Twitter @RhettBollinger. This story was not subject to the approval of Major League Baseball or its clubs.