Antony: Consistency issues led to Worley trade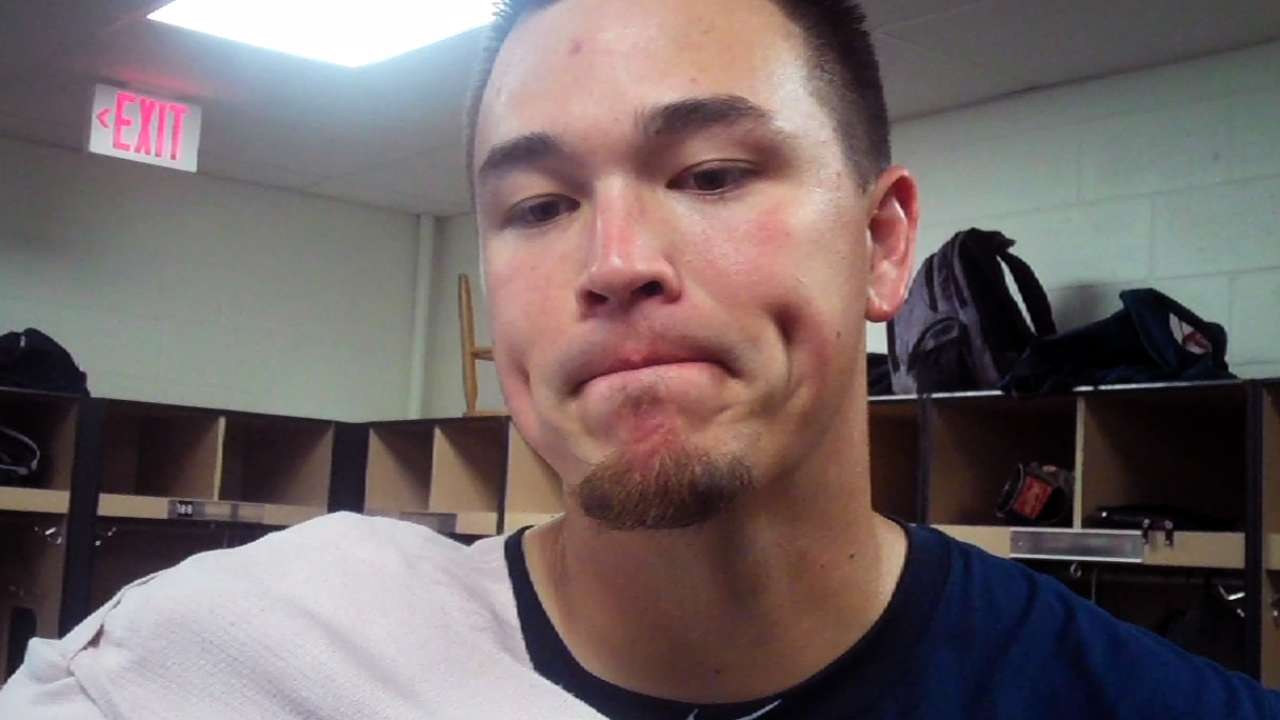 FORT MYERS, Fla. -- Twins assistant general manager Rob Antony was quite candid on Wednesday when explaining why the team chose to trade right-hander Vance Worley to the Pirates for cash considerations a day earlier.
"He didn't throw as hard as he did in the past and couldn't get the ball down. He couldn't change some of the things he knew he had to," Antony said. "He didn't have any consistency. He quickly fell behind the other guys, and that's why we did something with him."
Worley, who was out of Minor League options, was outrighted off the 40-man roster on Friday after going unclaimed on waivers.
Worley struggled this spring with a 13.50 ERA in four Grapefruit League appearances. He entered the spring hoping to land the fifth spot in the Twins rotation.
The final straw came after giving up seven runs on 11 hits against the Rays on March 18.
"We were trying to build every confidence in him and build off of his past successes," Antony said.
Worley was Minnesota's Opening Day starter last season after he was acquired in a trade from Philadelphia for outfielder Ben Revere. While with the Phillies in the first three years of his career, Worley had a 3.50 ERA in 277 2/3 innings.
"I think a change of scenery will be good for him. Since the trade was made, I don't think many good things have gone well for him," Antony said. "It just wasn't going to work for us up here. It is good for him to try it somewhere else."
Quinn Roberts is a reporter for MLB.com. This story was not subject to the approval of Major League Baseball or its clubs.