Deduno turns in stellar relief outing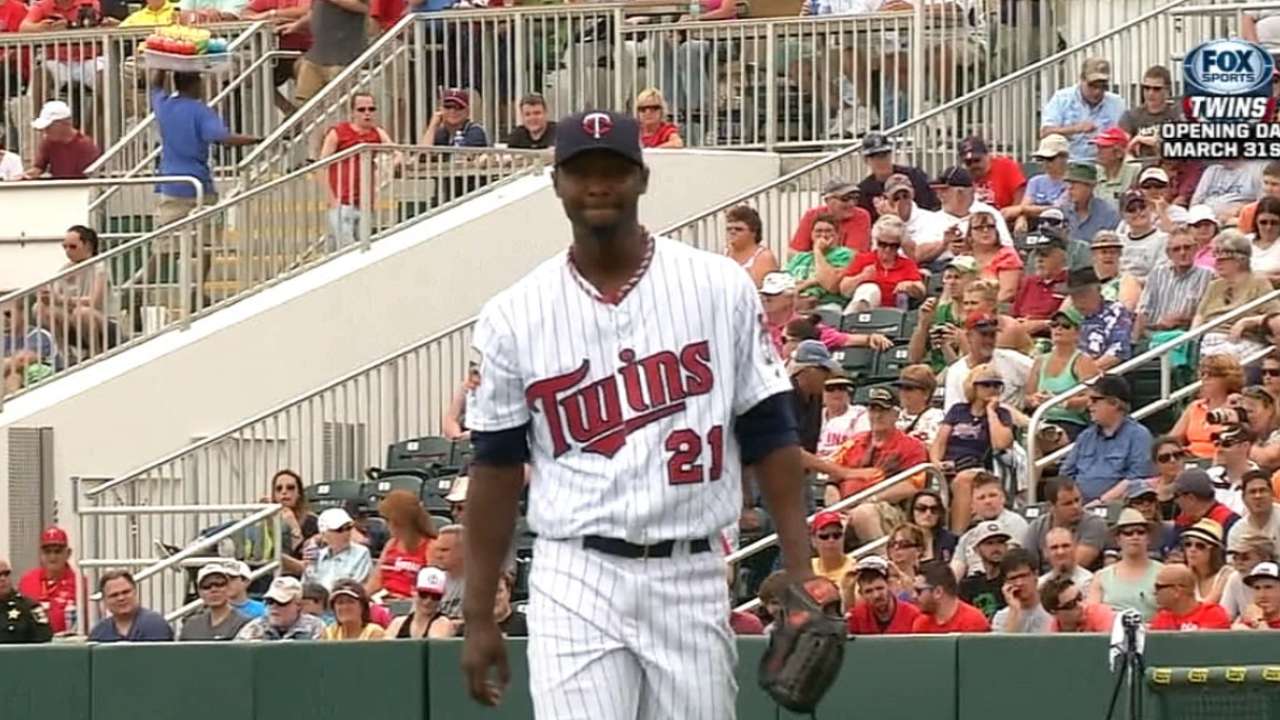 FORT MYERS, Fla. -- Reliever Samuel Deduno turned in two perfect innings of relief Friday and struck out five of the six batters he faced.
In seven Grapefruit League appearances spanning 13 1/3 frames, Deduno has allowed just three runs for a 1.76 ERA. He has scattered seven hits, issued six walks and fanned 14 batters.
Manager Ron Gardenhire likes the versatility the right-hander brings to the bullpen.
"He might be a guy that you run out there in the sixth inning or so if a guy runs out of pitches, and he might finish the game," Gardenhire said. "The way he's throwing the ball, he could actually finish the game. ... The guy's running through innings pretty good, so we can probably use him in different ways. I know this, he can punch people out, he can get out of innings in a heartbeat. He can also create some of those innings, but he brings you another look, which is something we wanted. We've had a very good bullpen, and putting him out there is kind of fun. It'd be fun to see how many different ways we can use him.
"He might walk two guys in a row, but he has the ability to strike the next three out. That's what you get with power pitchers -- guys with good, hard breaking balls. And honestly, I know his fastball's 88-90 mph, but with the movement that he has, he's a power guy. He's hard to hit and he is a strikeout guy."
Maureen Mullen is a contributor to MLB.com. This story was not subject to the approval of Major League Baseball or its clubs.