Pelfrey confident as Twins break camp, head north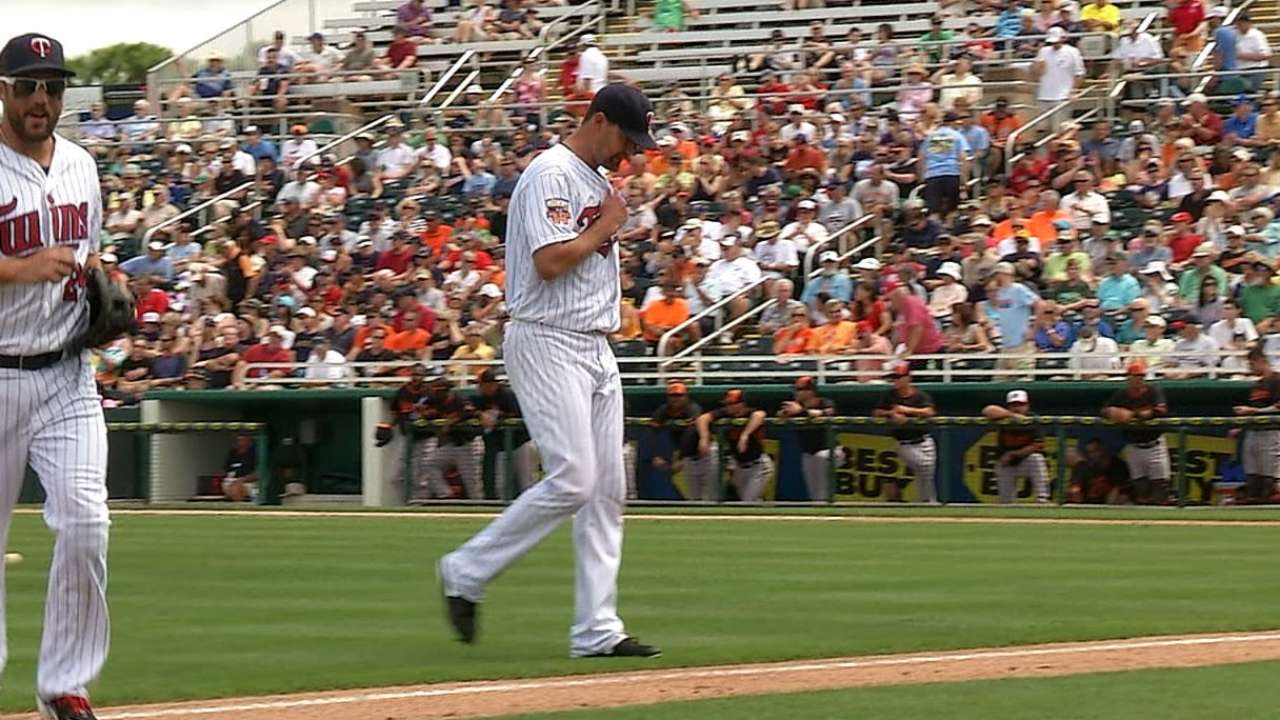 FORT MYERS, Fla. -- Making his sixth Grapefruit League start, right-hander Mike Pelfrey allowed four runs on five hits and three walks over four frames in the Twins' 7-4 win over the Red Sox on Saturday afternoon at JetBlue Park.
Pelfrey went 1-0 and posted a 3.57 ERA over 17 2/3 innings this spring. He allowed seven earned runs, 16 hits, one home run, issued six walks and notched nine strikeouts.
"Overall, I've had a good spring," Pelfrey said. "Today, the ball was flat and the ball was up. I don't care if I'm facing Little Leaguers or the defending World Series champs, I'm going to get hit. And, obviously, they hit the ball very hard.''
Pelfrey, entering his second season with the Twins, went 5-13 with a 5.19 ERA last season. He is scheduled to make his next start April 4 in Cleveland, the Indians' home opener.
"Last year, our biggest struggle was starting pitching," Pelfrey said, "and I think it's going to be a night-and-day difference. If you are going to turn it around, pitching is the way to turn it around. One through five, we'll be able to keep us in games and give us a chance -- and that is all you can ask for."
In eight Major League seasons, seven with the Mets, Pelfrey is 55-67 with a 4.48 ERA.
Maureen Mullen is a contributor to MLB.com. This story was not subject to the approval of Major League Baseball or its clubs.