Nolasco excited to take ball in opener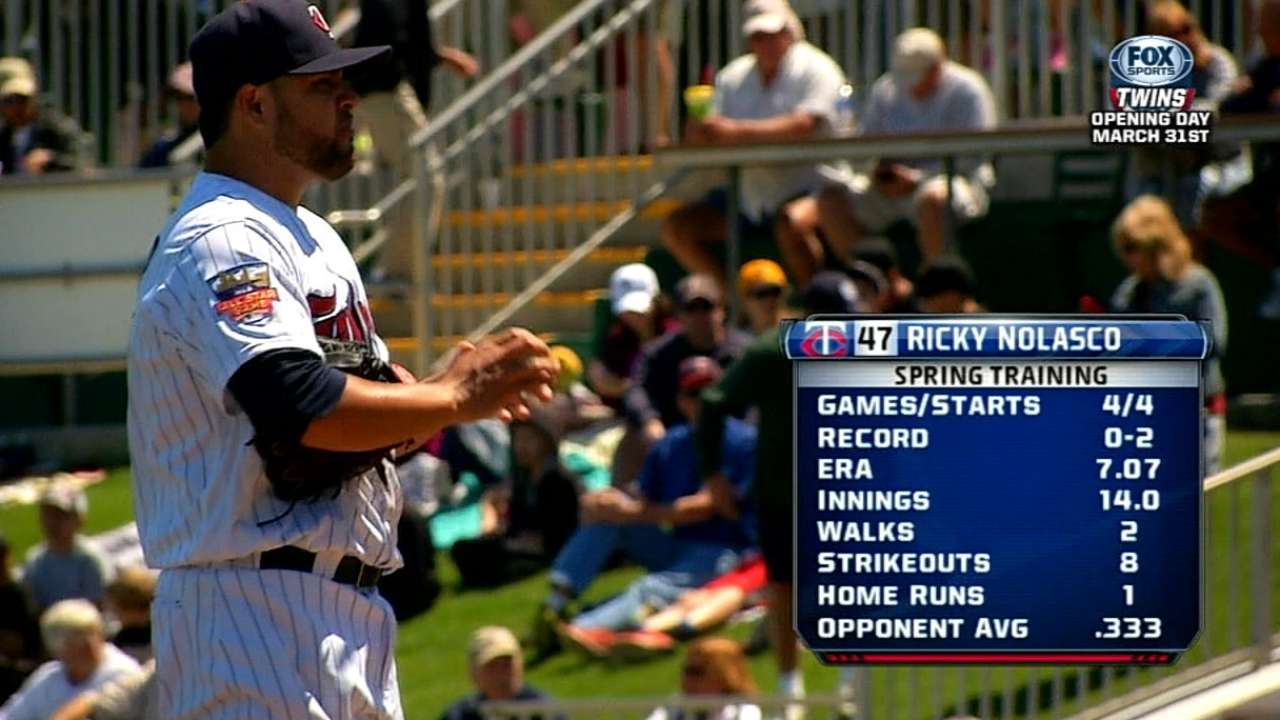 CHICAGO -- After making Opening Day starts with the Marlins in 2009 and '13, Ricky Nolasco said he's ready for his first such honor with the Twins on Monday against the White Sox at 3:10 p.m. CT.
Nolasco, who joined the Twins on a four-year deal worth $49 million this offseason, attended Sunday's optional workout at U.S. Cellular Field and said he's ready for the season to get started.
"I think everybody is," Nolasco said. "We've been at it for a long time in spring. We're excited to get out of Fort Myers. It's a beautiful day today, and hopefully this continues tomorrow. Everybody is excited to get started, and Opening Day is always exciting."
Nolasco, 31, added that he's looking forward to taking the mound in the regular-season opener, and he wants to help the Twins get out on the right foot after their struggles the last three seasons.
"Opening Day is special," Nolasco said. "For some guys, it's their first Opening Day or whatnot. So it's not just another start. But mentally, I'm going to take it as another start and do what I can to make not too big of a deal out of it. But with the flyovers and the fans, it kind of gets you to another level. But once you cross the lines into the field, everything starts to feel natural. So it's important for us to get off to a good start."
Twins manager Ron Gardenhire said Nolasco will have no pitch-count limitations in his first start after giving up just one hit over four innings in his final Grapefruit League start against the Pirates on Wednesday.
"Ricky is game on," Gardenhire said. "He's ready. I'm not worried about him one bit. He'll go until he says he's tired."
Rhett Bollinger is a reporter for MLB.com. Read his blog, Bollinger Beat, and follow him on Twitter @RhettBollinger. This story was not subject to the approval of Major League Baseball or its clubs.