Ankle sprain lands Bartlett on DL; Herrmann recalled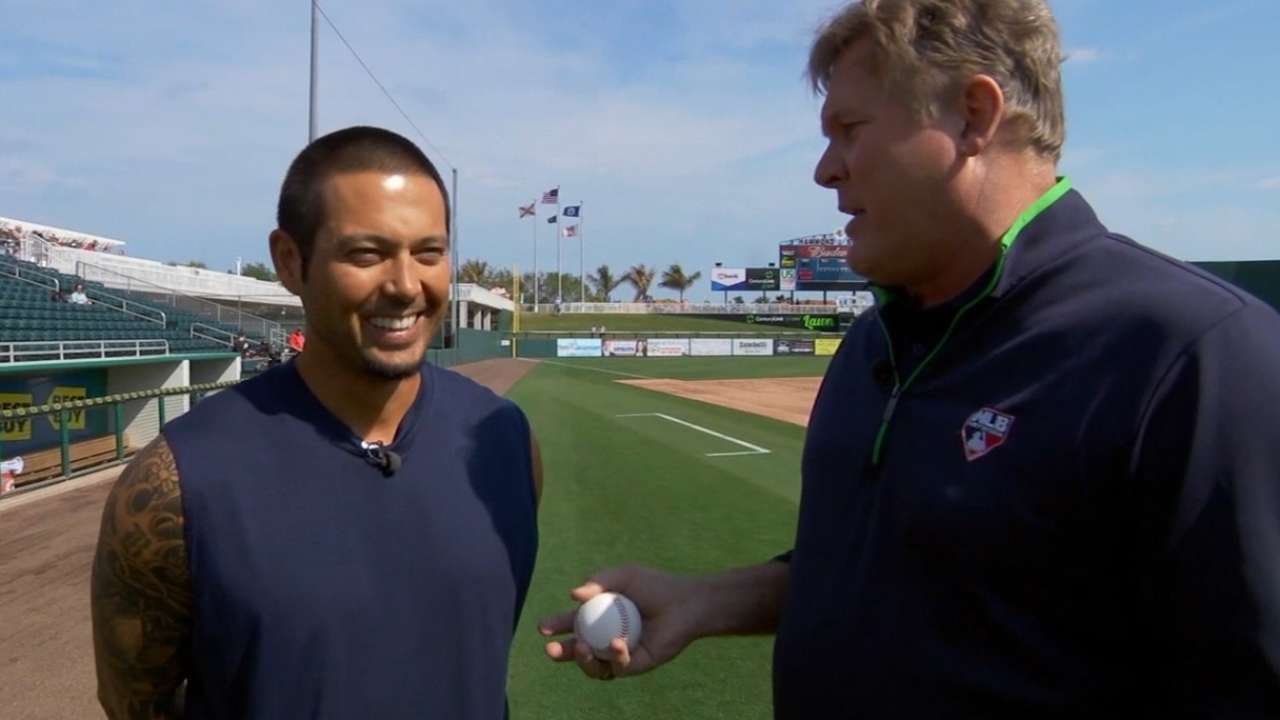 MINNEAPOLIS -- The Twins placed utility man Jason Bartlett on the 15-day disabled list with a left ankle sprain and recalled catcher/outfielder Chris Herrmann from Triple-A Rochester before Monday's home opener against the A's.
Bartlett, 0-for-3 in three games so far this season, sustained the injury sliding into home plate in the sixth inning of Sunday's game against the Indians. Bartlett scored from first base on a three-run double from Chris Colabello and was removed from the game in favor of Eduardo Escobar.
"With Bart, we didn't think it was that big of a deal, but he had to come out of the game and it started to stiffen up on him on the plane last night," Twins assistant general manager Rob Antony said. "He went on the field today with [head trainer Dave] Pruemer, and he ran around and could feel it. So we had to figure out what we were going to do, and because he wasn't ready for a few days, we decided to put Bartlett on the DL."
Herrmann, who played in two games for Rochester to start the year, went 7-for-17 (.412) in 14 Spring Training games with the Twins. He appeared in 57 games last season, batting .204 with four homers and 18 RBIs.
He'll bring versatility to the Twins, as he can catch and play both corner outfield spots. He also worked at first base in Spring Training and saw action there with Rochester already this season for his first appearance at the position as a Minor Leaguer.
"Being a versatile player, that's what helps me learn all these positions," Herrmann said. "I just feel like I get the hang of it a lot faster than most other people do. I'm not really afraid to try a new position either."
Herrmann nearly made the roster with his impressive Spring Training.
"I felt like I had a really good spring," Herrmann said. "I came out and I swung the bat really well. I started playing some first base. I think I opened up some eyes for our coaching staff. They saw what I could be -- even more versatile than I am already."
Rhett Bollinger is a reporter for MLB.com. Read his blog, Bollinger Beat, and follow him on Twitter @RhettBollinger. This story was not subject to the approval of Major League Baseball or its clubs.