Wrist injuries have Twins shuffling outfield
Willingham, Arcia miss home opener; Colabello gets first start in right field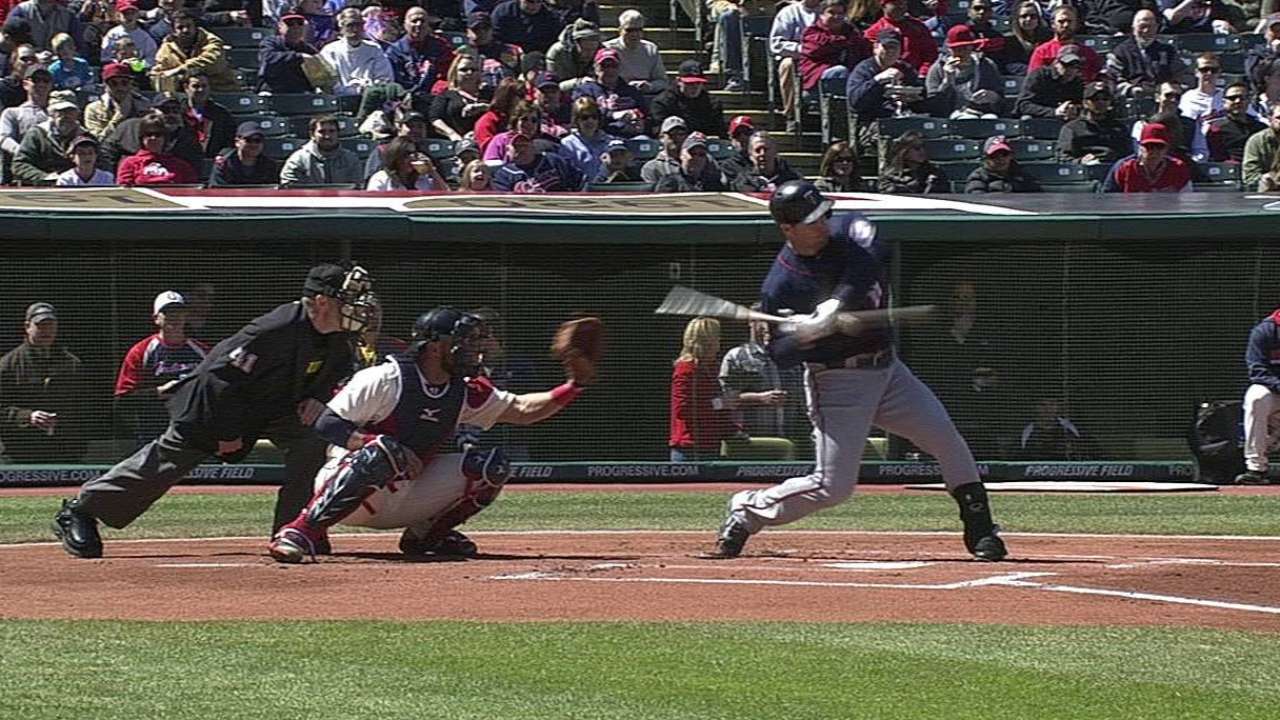 MINNEAPOLIS -- With Josh Willingham and Oswaldo Arcia nursing minor injuries, Chris Colabello made his first start of the season in right field on Monday, with Jason Kubel getting the start in left.
Willingham was hit on his left wrist by a fastball from Indians right-hander Justin Masterson on Sunday, and he remains day to day with a bruised wrist. And Arcia was sidelined for a third straight game with a sore right wrist, which he injured while taking batting practice in Chicago early last week.
"We're hopeful both of them avoid the DL," Twins assistant general manager Rob Antony said. "We're going to try to get through today, and we have an off-day tomorrow, and then we'll have to figure it out Wednesday. They're going to have to be able to play or else we're going to have to do something."
Colabello's start in right field was just the sixth of his career at the position. But Colabello, who entered Monday's home opener with an American League-leading 11 RBIs and was named the AL co-Player of the Week with Josh Hamilton, said he's ready for the challenge.
"I haven't done it a lot, but I'll just try to go out there and not try to be Superman," Colabello said. "Luckily, I have [Aaron] Hicks to my right."
Colabello, a natural first baseman, didn't see any time in the outfield in Spring Training, but Twins manager Ron Gardenhire said he believes he can handle right field after appearing in 10 games there last season.
"He's taken ground balls out there and he's taken fly balls," Gardenhire said. "He's done all the work out there too. He's played right field before. He's not a right fielder, but he's played it here before."
Rhett Bollinger is a reporter for MLB.com. Read his blog, Bollinger Beat, and follow him on Twitter @RhettBollinger. This story was not subject to the approval of Major League Baseball or its clubs.