Colabello ties Puckett for Twins' April RBI record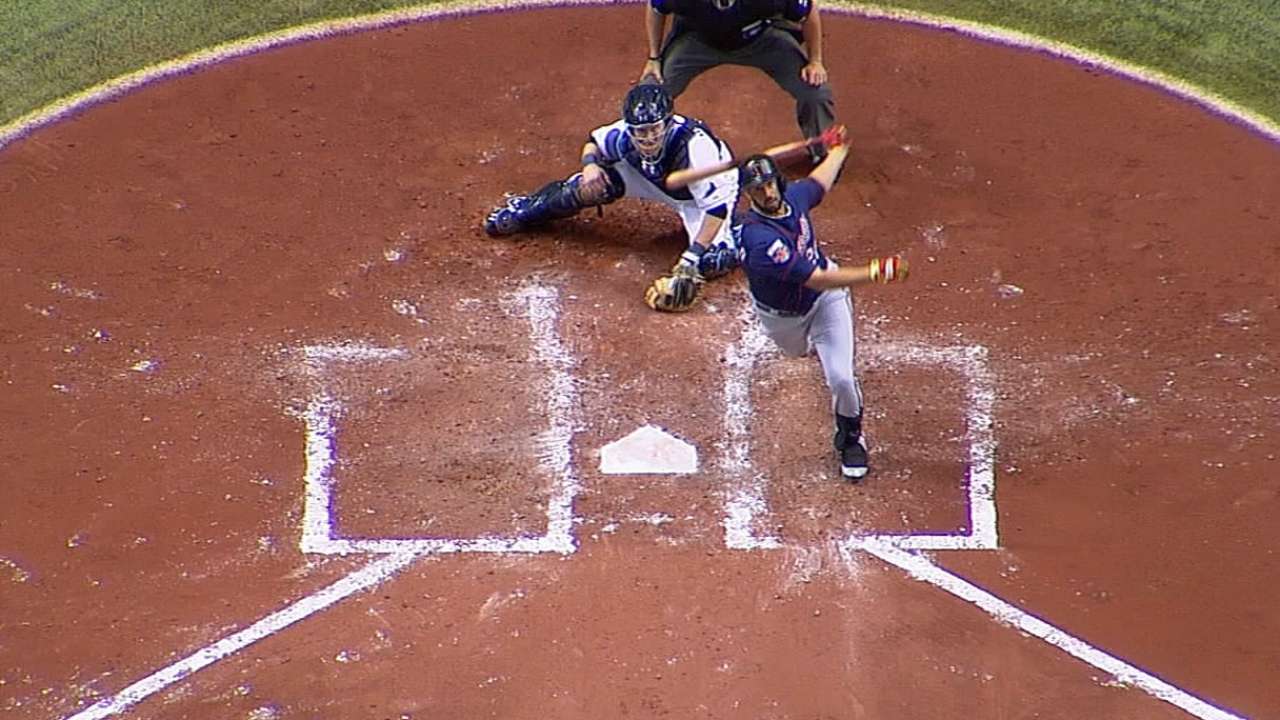 ST. PETERSBURG -- Chris Colabello joined some elite company this month, as he's tied with Hall of Famer Kirby Puckett for the club record for most RBIs in April with 26.
Puckett set the club record back in 1994, and Colabello reached the mark with four RBIs in Wednesday's 6-4 win over the Rays in 12 innings. Colabello has plenty of opportunities to add to the total, as the Twins still have a three-game series against the Tigers and two games against the Dodgers this month.
"It's quite an honor," Colabello said. "You start getting mixed in with names like that and you realize how special this game is and how special this opportunity to be here is. It's certainly something I'll remember for a long time."
Colabello still has some work to do to reach the club record for RBIs in a month, as Hall of Famer Harmon Killebrew had 37 RBIs in June of 1969. Juan Gonzalez and Mark McGwire also hold the record for most RBIs in March/April with 36 RBIs each in '98.
Colabello, though, said he's not looking at those totals, and he is just happy he's getting plenty of chances to drive in runs.
"RBIs are a product of opportunity," Colabello said. "I'm thankful to the coaching staff for believing in me enough to put me in the middle of this order and for the guys on front of me being on base. My job is to knock in runs, and just so happens I've had a few of them this month."
Rhett Bollinger is a reporter for MLB.com. Read his blog, Bollinger Beat, and follow him on Twitter @RhettBollinger. This story was not subject to the approval of Major League Baseball or its clubs.