Plouffe pulled from game with triceps contusion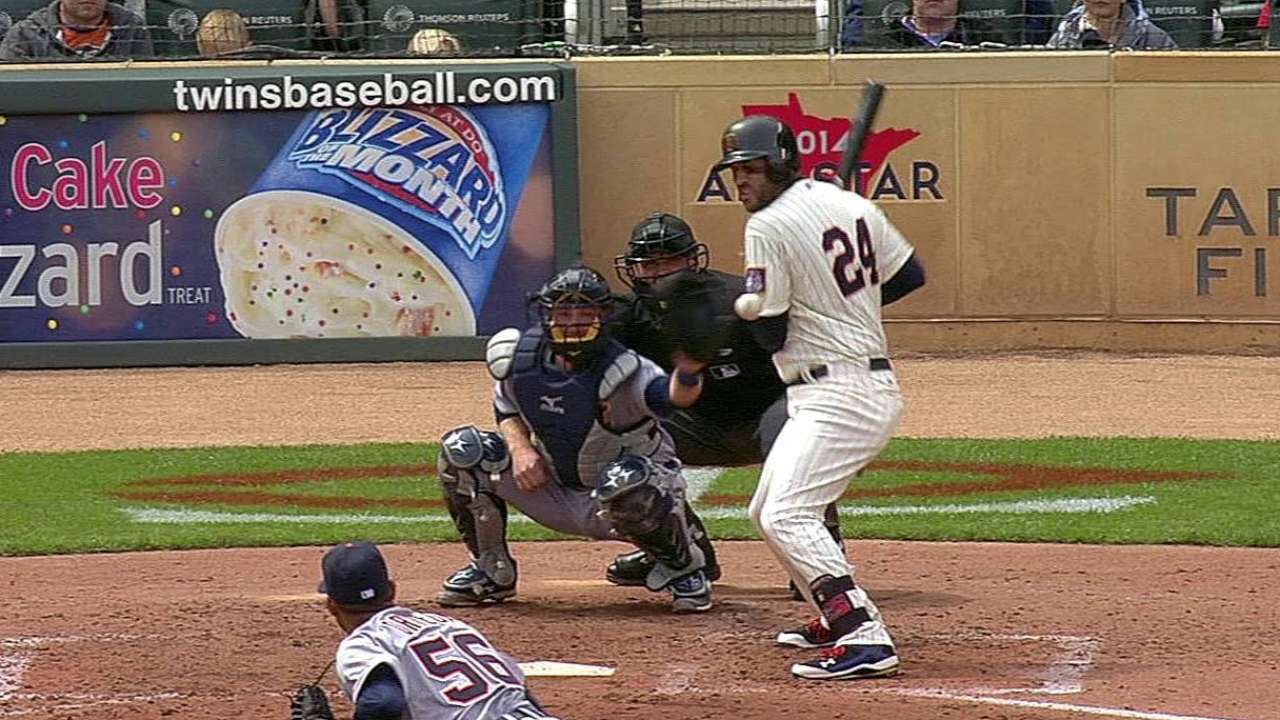 MINNEAPOLIS -- Third baseman Trevor Plouffe left Saturday's 5-3 win over the Tigers in the seventh inning with a left triceps contusion. He's day to day.
Plouffe was hit by a pitch on his left arm on a 91-mph fastball from reliever Jose Ortega in the fourth inning, but he remained in the game. It turned out to be important for the Twins, as he laced a go-ahead two-run single back up the middle in the fifth off reliever Phil Coke.
But Plouffe was eventually removed from the game in the top of the seventh, as Eduardo Escobar moved over from shortstop to third base and Pedro Florimon came in at short.
"It got me right above the bone, which is pretty fortunate," Plouffe said. "But it was pretty solid."
Plouffe said he could really feel it on two check swings during his at-bat in the fifth, but he was still able to come through with what proved to be the game-winning single.
"I had some adrenaline going," Plouffe said. "But bending my arm was tough, and checking up on those two swings was when I really felt it. But I was able to get through it and when I got my arms extended, I was OK."
Plouffe said he remains hopeful he'll be back in the lineup Sunday, but it depends on how it will react overnight.
"I want to be in there, absolutely, but we'll see how it goes tonight," Plouffe said. "If I just try to move it around, I think I'll be OK."
Rhett Bollinger is a reporter for MLB.com. Read his blog, Bollinger Beat, and follow him on Twitter @RhettBollinger. This story was not subject to the approval of Major League Baseball or its clubs.