Deduno hoping to re-establish identity as starter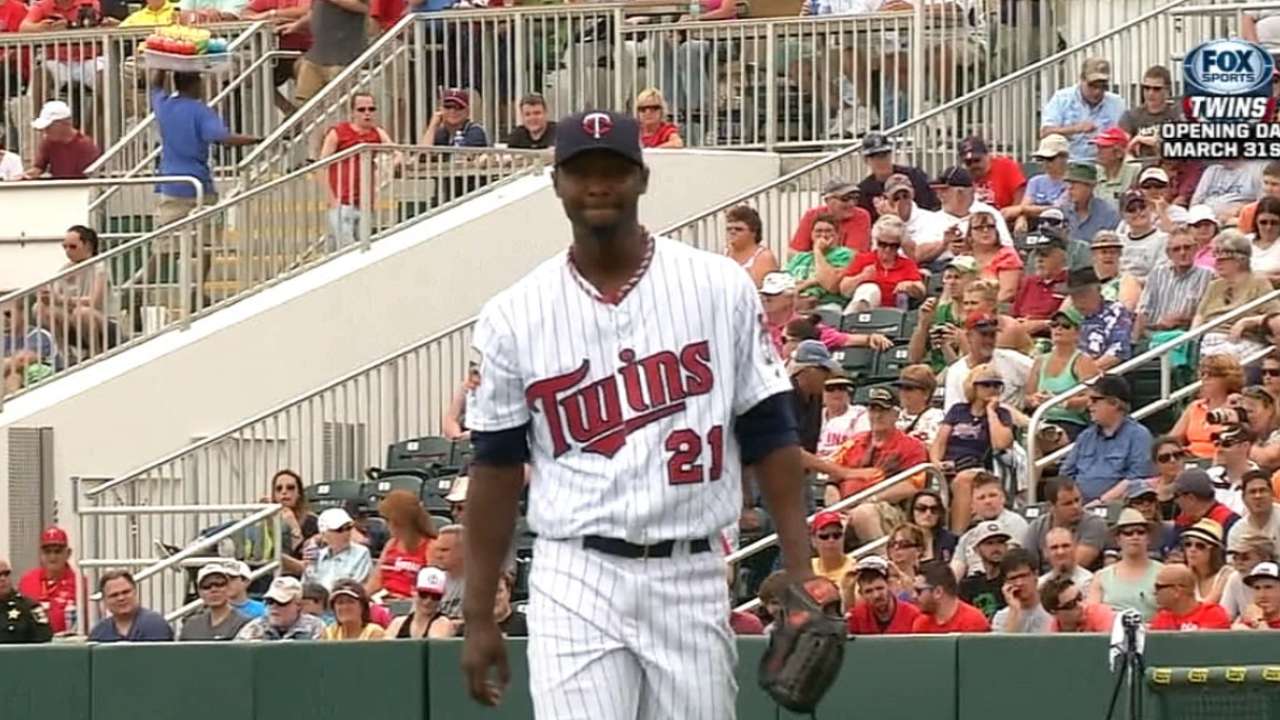 CLEVELAND -- Samuel Deduno doesn't just want to stick in the Twins' rotation. Being a starting pitcher is his identity. It's how he sees himself as a baseball player.
Deduno's road back to the rotation culminates Tuesday, when he will make his first start of 2014. Deduno ended the season on the disabled list after leaving with right shoulder soreness on Aug. 30 against the Royals.
He had arthroscopic surgery on his right shoulder on Sept. 18, and before Mike Pelfrey went on the DL, Deduno was working out of the bullpen. He heard the speculation that he would stay there, but Deduno has other plans.
"I am very excited," Deduno said of returning to the rotation. "I've been doing it for all my career, starting pitching."
When it comes to his aspirations to stay in the rotation, Deduno's on the same page as his skipper.
"We love his stuff," Minnesota manager Ron Gardenhire said. "Now, it's just going to be about throwing it over. He'll have a routine now."
Pelfrey, on the 15-day DL with a strained groin, is continuing to show improvement. Nonetheless, Gardenhire sounds like a man who is prepared to give Deduno a chance to re-establish himself as a starter.
"We worried about that at Spring Training, coming off surgery, so we put him in the bullpen," Gardenhire said. "I guess we'll find out whether his shoulder will be able to take throwing every fifth day. That's what we'll find out, with longer stints and more pitches."
Stephen Ellsesser is a contributor to MLB.com. This story was not subject to the approval of Major League Baseball or its clubs.