Twins to select Guerrier's contract, option Darnell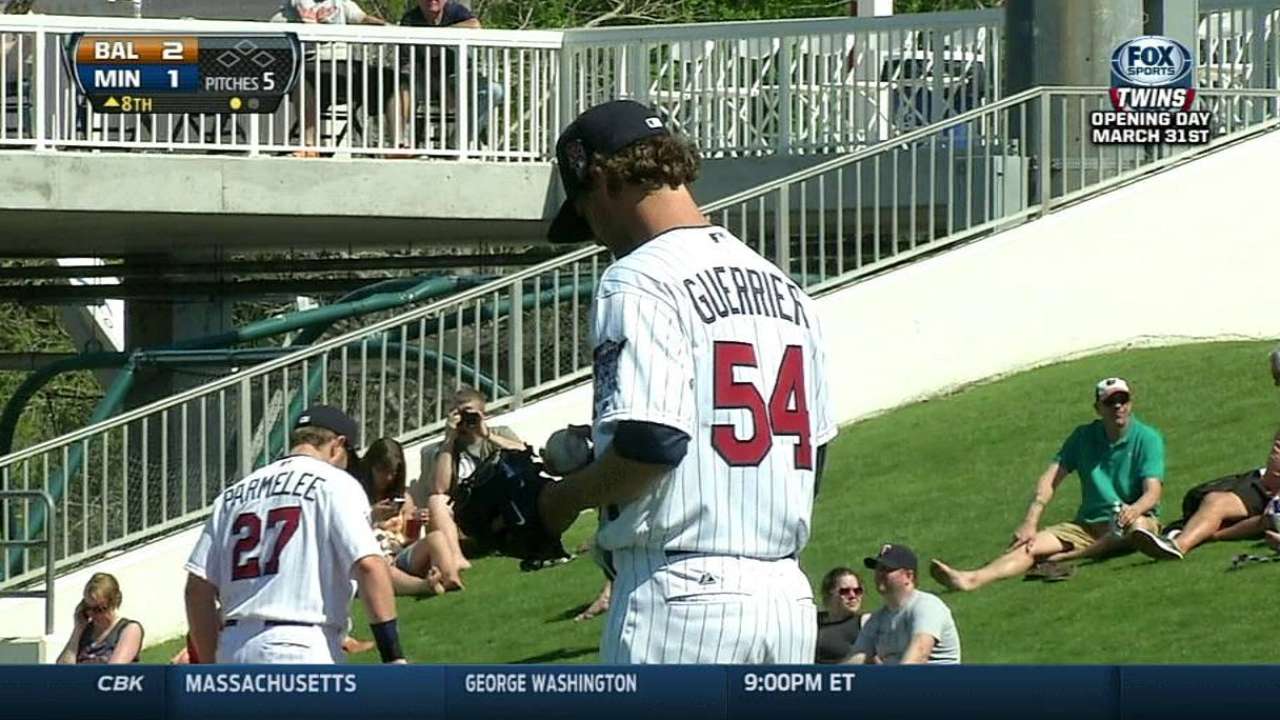 CLEVELAND -- Prior to the series finale, the Twins will select the contract of pitcher Matt Guerrier.
Guerrier could have opted out of his contract if he was not on the Major League roster by Thursday, and Minnesota optioned Logan Darnell to Triple-A Rochester rather than lose Guerrier.
Guerrier, who had surgery to repair a flexor mass in his right arm in August and ended last season on the disabled list, has made seven appearances between Double-A New Britain and Triple-A Rochester.
In nine innings of work on the rehab trail, Guerrier allowed four runs, walking four and striking out four.
"We're going to take Mattie Guerrier up here and see what happens with him," Twins manager Ron Gardenhire said. "The guy's worked very hard, he's got good stuff. We'll see how he fits in our bullpen, then work our way from there."
The 35-year-old Guerrier made his Major League debut with the Twins in 2004, and he played in the Twin Cities through 2010.
Darnell dazzled Tuesday in his big league debut, throwing three perfect innings in relief of Samuel Deduno.
"It's tough to do," Gardenhire said of sending Darnell back to the Minors. "We liked what we saw, a good performance by him. He understands. It's just something we've got to do."
Stephen Ellsesser is a contributor to MLB.com. This story was not subject to the approval of Major League Baseball or its clubs.