Play at second upheld after Gardenhire challenges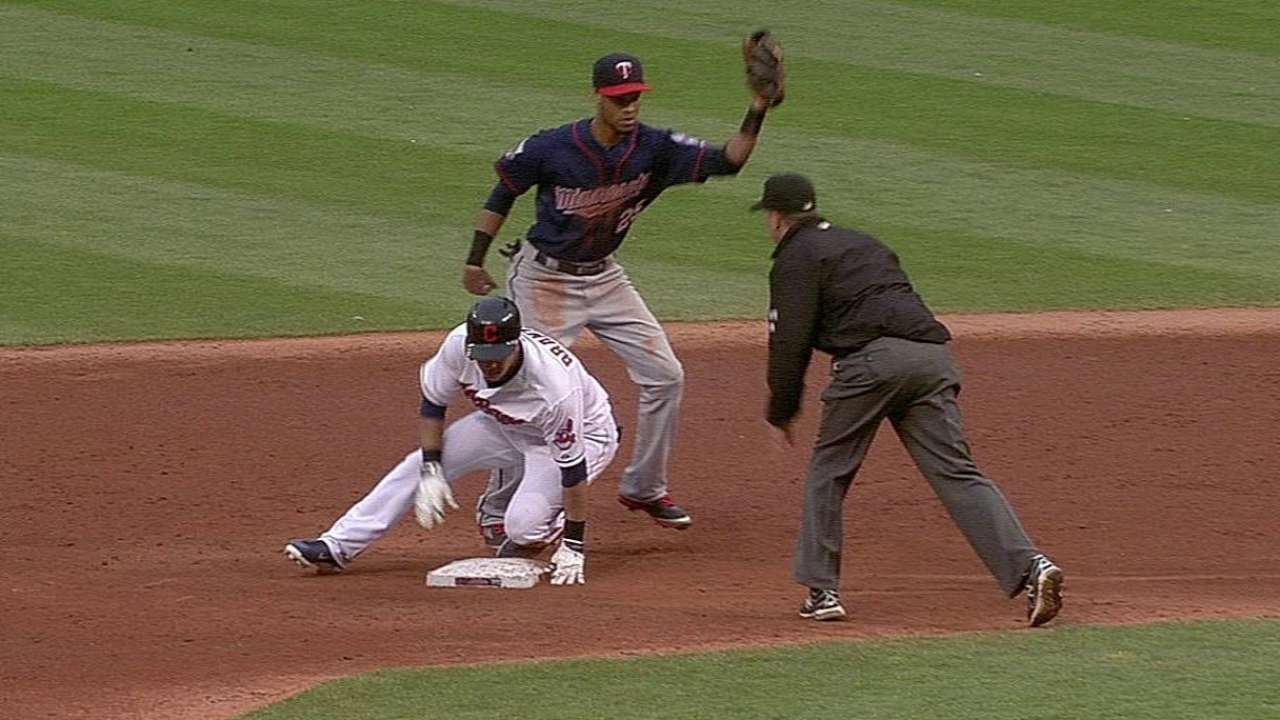 Brantley appeared to beat the throw, and was ruled safe. Gardenhire challenged the call.
After a review of approximately two minutes, the call was upheld.
Gardenhire has had two of his four challenges overturned.
Stephen Ellsesser is a contributor to MLB.com. This story was not subject to the approval of Major League Baseball or its clubs.
Less