Florimon, Herrmann optioned to Triple-A Rochester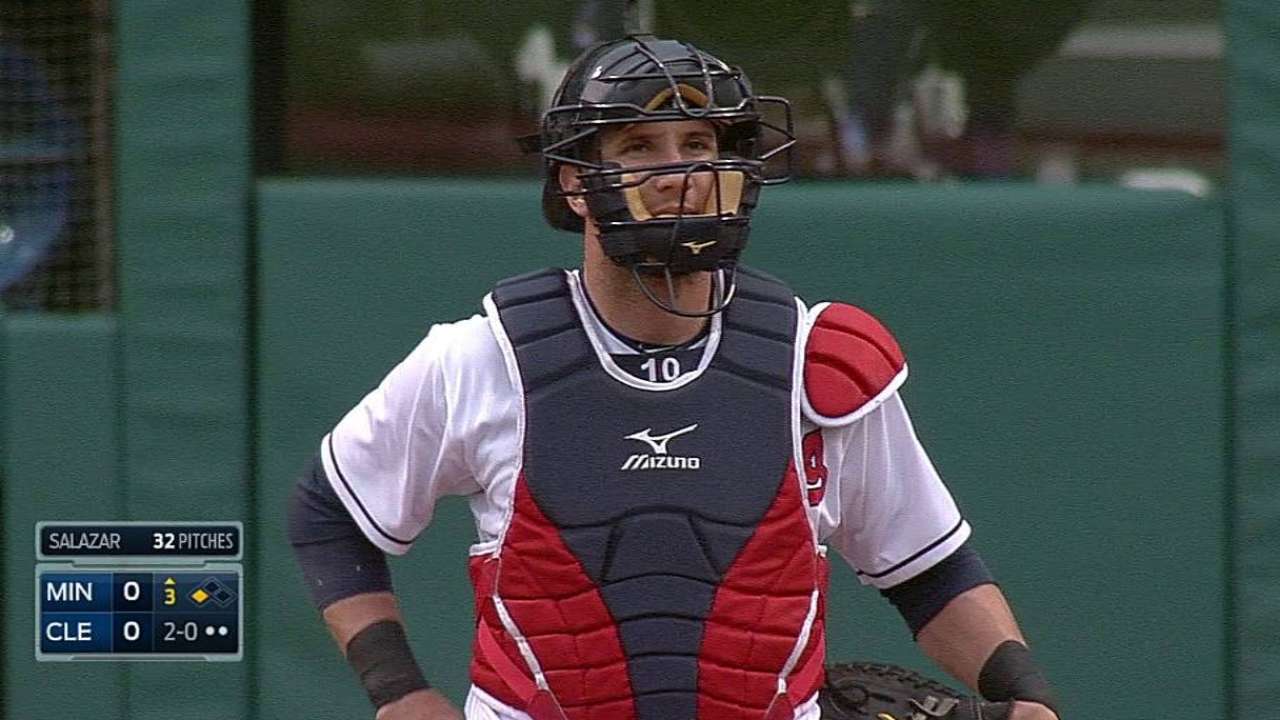 CLEVELAND -- Pedro Florimon was the only position player Ron Gardenhire had on his bench Thursday morning when he filled out his lineup card, and by the end of the afternoon, Florimon was headed back to the Minors.
After Thursday's 9-4 loss to the Indians, Minnesota announced that it had optioned Florimon and outfielder Chris Herrmann to Triple-A Rochester.
Gardenhire said that corresponding roster moves would be announced Friday. With center fielder Aaron Hicks available to come off the seven-day concussion disabled list Friday, he is certain to be one of the players added, as long as he clears concussion protocol.
"Hicksie's supposedly fine, and if everything is clear and they run that test, he'll probably be one of the guys," Gardenhire said.
The other player, Gardenhire said, would be a "surprise."
Florimon, who started at shortstop on Opening Day, had a surprise of his own Thursday.
"I didn't think it was going to happen, but you had to make some changes," said Florimon, who is batting .108 this season. "I'm not hitting good. I have to go down and get my comfort back and see what happens."
Florimon's defensive prowess is unquestioned, and he has his manager's support. Gardenhire agrees that Florimon's demotion was about one thing only.
"To swing," Gardenhire said of the reason Florimon is headed back to Triple-A. "He can pick it, he can play shortstop with anybody in baseball. He just has to find his swing. He's not hitting up here, and he's got to get some confidence."
Herrmann faces similar challenges. His seventh-inning single was his first hit of the series. He was 1-for-4 with a run, raising his 2014 average to .128 in 15 games.
"He's a good role player, can play a lot of different places, but he's just not confident swinging right now," Gardenhire said.
Stephen Elsesser is a contributor to MLB.com. This story was not subject to the approval of Major League Baseball or its clubs.