Plouffe honors mom with pink bat, gear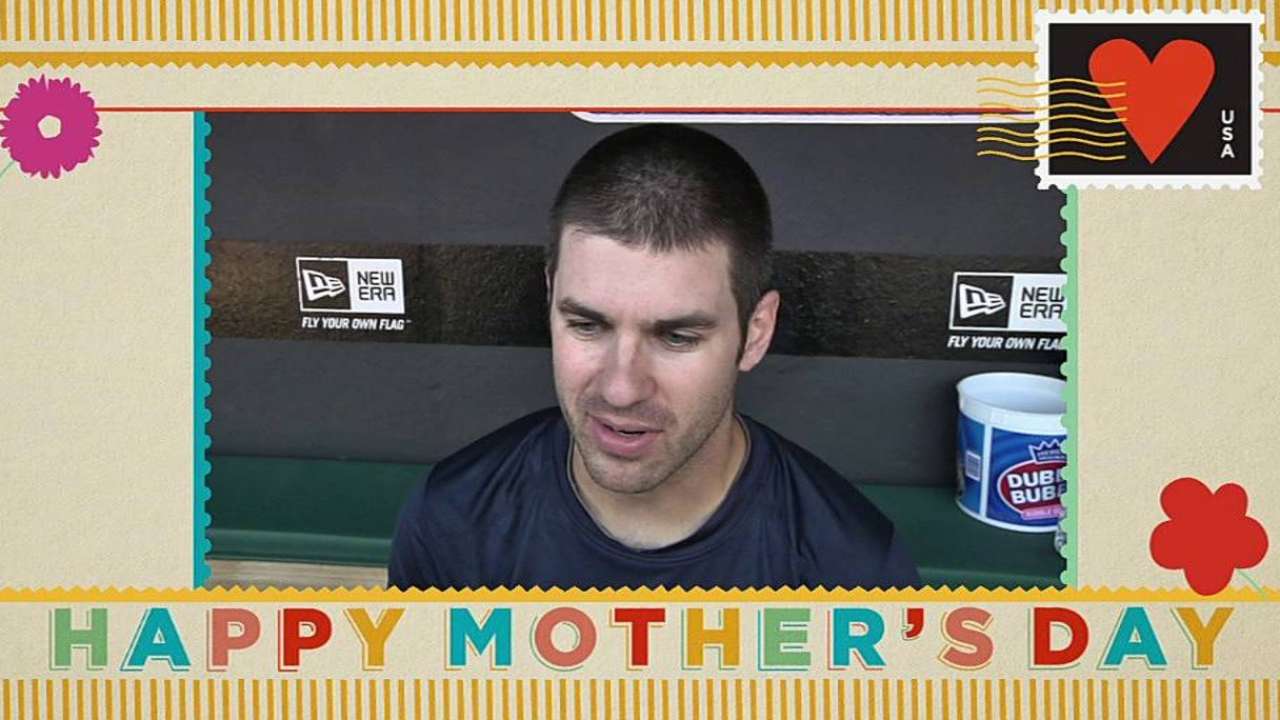 DETROIT -- Major League Baseball's Mother's Day initiative has always meant a lot to Twins third baseman Trevor Plouffe, as his mother, Diane, is a breast cancer survivor.
But last year, Plouffe wasn't allowed to use a pink bat to honor his mother and others affected by breast cancer, as MLB had an exclusive partnership with Louisville Slugger, and Plouffe uses a MaxBat.
Plouffe, however, still used his pink MaxBat last year despite the chance of being fined, and ultimately never was fined for his actions. But this year, MLB made the decision to allow all manufacturers to produce pink equipment for Mother's Day.
It was welcome news for Plouffe, who talked to the head of the Players Association, Tony Clark, during the offseason about the issue.
"I think it was a little bit of a flaw in the system last year, so I talked to Tony Clark in board meetings," Plouffe said. "Before it all changed, we actually came up with a different plan we were going to bring to the Players Union about using a different color bat besides pink that would still have the same effect, but be legal. But everything is changed now, and every MLB product can use pink now, which is the way it should be. It's definitely better than last year."
In addition to his pink bat, Plouffe also wore a pink shin guard while batting and pink wristbands. He said he was honored to do it, especially considering all that his mom went through as a breast cancer survivor. She was diagnosed when Plouffe was a freshman in high school, but has been in remission for about eight years, according to Plouffe.
"It means a lot," Plouffe said. "I know she is always looking forward to today. I know it brings awareness to the foundations and brings money to a good cause. And more important than that, it's just showing we're supporting those people who are going through tough times. It means a lot to them."
Plouffe wasn't the only Twins player using a pink bat against the Tigers on Sunday, as he was joined by second baseman Brian Dozier, first baseman Chris Colabello and center fielder Aaron Hicks.
Dozier was the only one of the four with a hit on Sunday, but the pink gear might have brought some luck, as the Twins' won the game, 4-3, with an eighth-inning rally.
Rhett Bollinger is a reporter for MLB.com. Read his blog, Bollinger Beat, and follow him on Twitter @RhettBollinger. This story was not subject to the approval of Major League Baseball or its clubs.