Twins option Pinto to work on defensive skills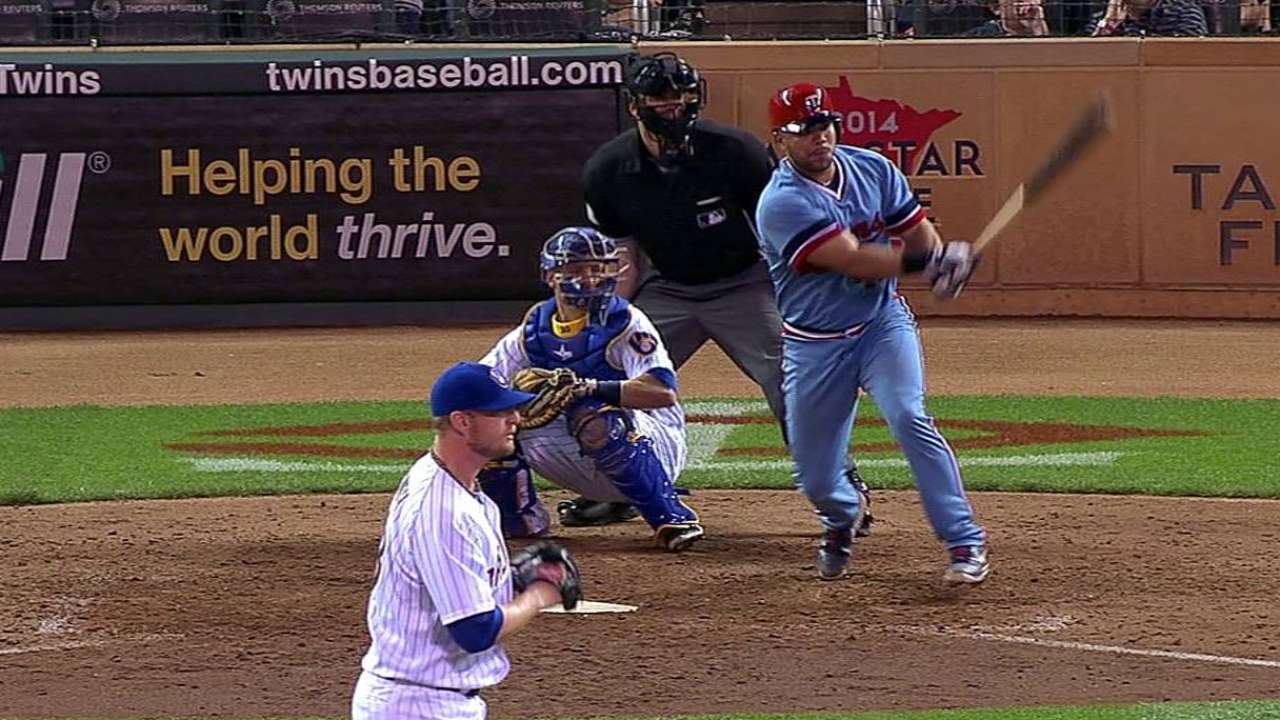 TORONTO -- With Kendrys Morales set to be the everyday designated hitter for the Twins moving forward, the club decided to option rookie catcher Josmil Pinto to Triple-A Rochester after Wednesday's 7-2 win over the Blue Jays. A corresponding roster move will come before Friday's game in Detroit.
Pinto started 19 games at designated hitter as a way to get his bat into the lineup with Kurt Suzuki serving as the primary catcher this season. Suzuki made his 46th start behind the plate on Wednesday with right-hander Phil Hughes on the mound, while Pinto made just 18 starts at catcher this year before being sent down.
"He needs to play -- it's not fair to him to sit," Twins manager Ron Gardenhire said. "He needs to get at-bats right now. He's had issues throwing and issues catching the ball lately. I think it's probably due to not getting enough reps back there. I think this is the right thing to do. He needs to work on some things mechanically behind the plate with his throwing and his catching and framing the ball."
Pinto has had trouble defensively this year, as he's yet to throw out an opposing basestealer in 16 attempts and has made five errors. He's also still working on his pitch-calling and framing skills.
Triple-A catchers Eric Fryer and Chris Herrmann are both on the 40-man roster, and one of the two is expected to be called up to replace Pinto. Fryer is the frontrunner to be recalled, as Herrmann has been dealing with a wrist issue.
Pinto, 25, started off hot offensively but cooled down since May 1. Some of his scuffles could come from a lack of consistent playing time, but he hit just .200/.227/.329 with two homers and seven RBIs in 23 games since May 1.
"This is going to help him," Gardenhire said. "This kid has a chance to be a starting catcher and not a backup with his offense. So it's the right thing for him to just go catch."
Rhett Bollinger is a reporter for MLB.com. Read his blog, Bollinger Beat, and follow him on Twitter @RhettBollinger. This story was not subject to the approval of Major League Baseball or its clubs.