Molitor, Gardenhire, Mauer reflect on Gwynn's passing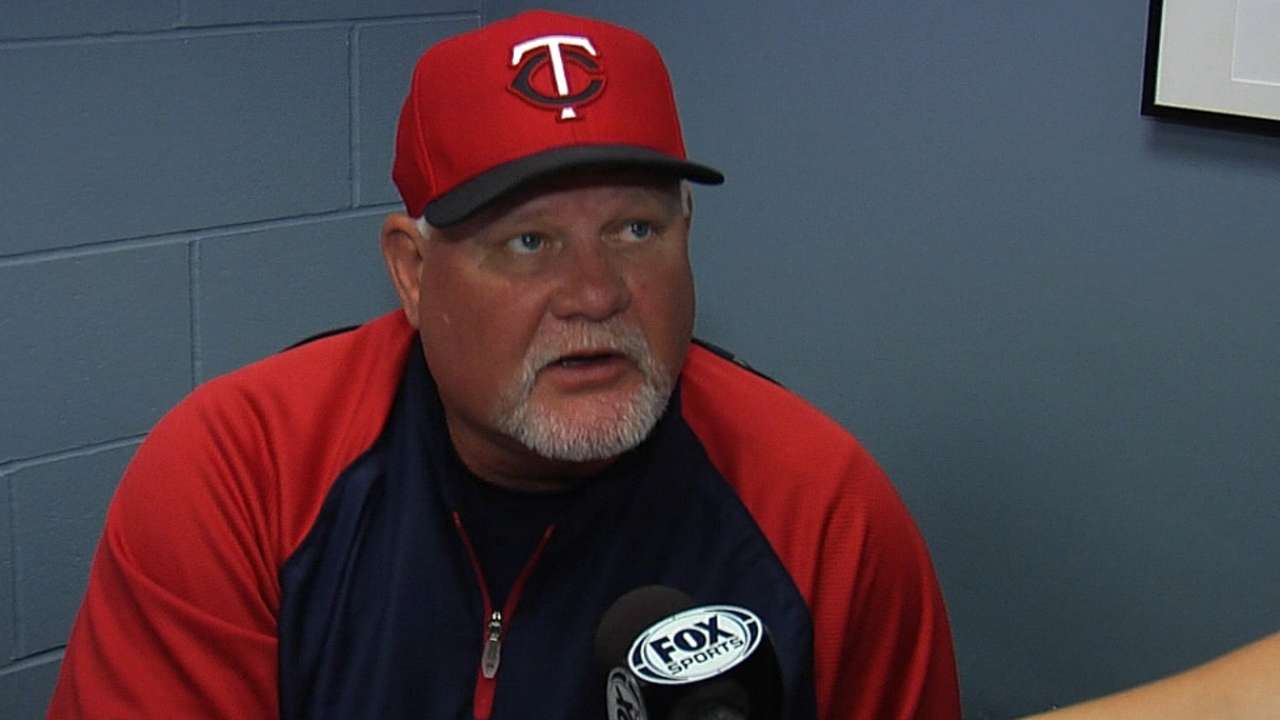 BOSTON -- It was a sad day across baseball after the passing of Hall of Famer Tony Gwynn, and it was no different in the Twins' clubhouse on Monday at Fenway Park.
Twins coach Paul Molitor was saddened to hear the news about Gwynn, who died at the age of 54 after a bout with cancer. Molitor, 57, started his Hall of Fame career just four years before Gwynn began his storied 20-year career with the Padres.
The two never played against each other in a regular-season game because they played in different leagues, but played in five All-Star Games together and also got to know each other in Spring Training and during the offseason.
"It was a tough day," Molitor said. "I had the chance to know Tony over the last several decades. I've spent some time with him in San Diego. He was just a really humble guy and obviously very talented. But I think in times like this you think about the man and not his ability. But he was very gracious and gave back to the community throughout his life. He was able to keep balance in his life."
Twins manager Ron Gardenhire had similar things to say about Gwynn, who was revered just as much for his personality off the field as he was for his talents on the field.
"He was a very, very nice guy," Gardenhire said. "He always had a smile on his face. He loved to talk hitting and to talk baseball. He was a pleasure. He could do a lot of things with a baseball bat. I think his infectious smile made everybody around him feel good. That's what kind of guy he was."
Twins first baseman Joe Mauer said he only had a chance to meet Gwynn briefly but always admired his game, especially considering the similarities between the two as left-handed batters who hit for a high average. Gwynn was an eight-time batting champion with a lifetime .338 average, while Mauer is a three-time batting champion with a career .320 average.
"Everybody knows what kind of hitter he was and I heard he was an even better person," Mauer said. "I think any young hitter could take a lot of things about what he did and be successful. He was one of the better hitters to play the game. You admire guys like that."
Rhett Bollinger is a reporter for MLB.com. Read his blog, Bollinger Beat, and follow him on Twitter @RhettBollinger. This story was not subject to the approval of Major League Baseball or its clubs.