Fien falters as fill-in closer for ailing Perkins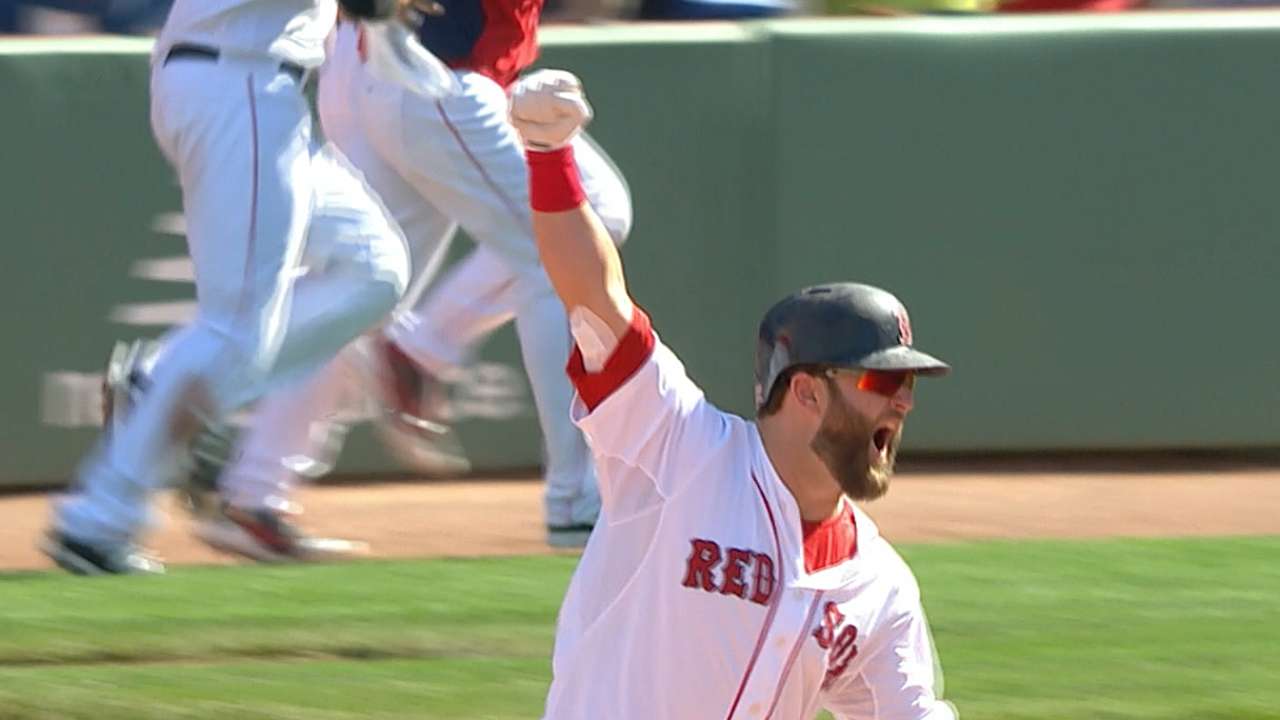 BOSTON -- After Chris Parmelee delivered a go-ahead homer in the 10th inning off Red Sox closer Koji Uehara to give the Twins the lead Wednesday afternoon, it was assumed closer Glen Perkins would come in to try to preserve the win for Minnesota.
But Perkins felt stiffness in his lower back Tuesday and tried to play catch before Wednesday's game, but told manager Ron Gardenhire he was unavailable. So Gardenhire went with Casey Fien, who served up back-to-back blasts to David Ortiz and Mike Napoli to hand the Twins a 2-1 loss and their fifth straight defeat.
"I don't think anyone in this clubhouse feels worse than I do," Perkins said. "Those are my three outs. It didn't work out today and that's frustrating. That's a tough pill for me to swallow, not being out there for the team."
Perkins said he hopes to be available when the Twins return home Thursday against the White Sox at Target Field. He said he'd dealt with a similar issue before, but it was never this bad.
"It was too stiff to play, so it's frustrating," Perkins said. "But I'm going to the park [Thursday] expecting to play. We'll see how it feels."
Fien entered with a 2.17 ERA in 31 appearances, but couldn't convert his second career save. He didn't make excuses and said he knew before the game there was a chance he'd have to close with Perkins out.
"It's the worst feeling in the world," Fien said. "When you have the pitching staff that threw like that and they ask me to come up big, and we come out with the 'L,' it's not a good feeling."
Rhett Bollinger is a reporter for MLB.com. Read his blog, Bollinger Beat, and follow him on Twitter @RhettBollinger. This story was not subject to the approval of Major League Baseball or its clubs.