Plouffe, Nunez on track to return at end of road trip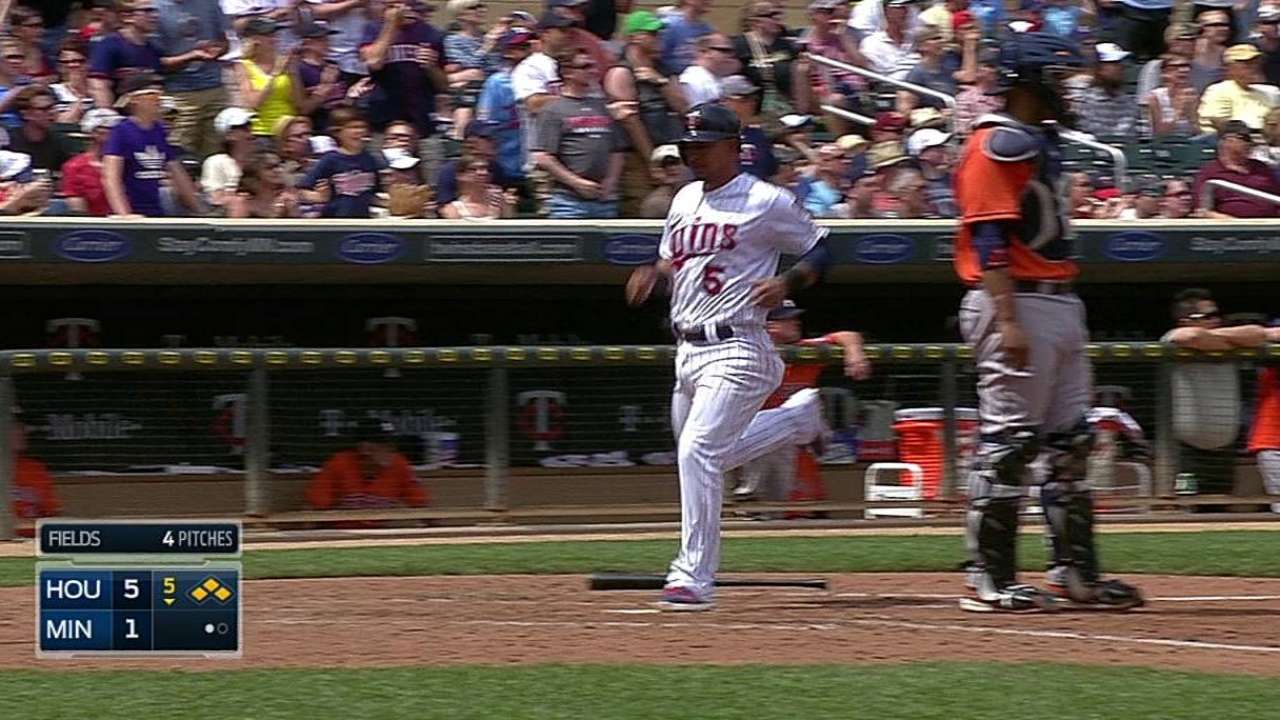 MINNEAPOLIS -- Manager Ron Gardenhire expects injured infielders Trevor Plouffe and Eduardo Nunez to be ready to be activated from the 15-day disabled list once the Twins finish their road trip that runs through June 29.
Plouffe (left rib inflammation) could possibly join the team in Texas at the end of this week to take batting practice and go through workouts in preparation for his return. He did not think a rehab assignment would be necessary.
Nunez (right hamstring strain) is a likely option for a short rehab stint when his injury heals, but Gardenhire expected him to be available when the Twins start their homestand on June 30 against the Royals.
The 27-year-old was placed on the disabled list on Thursday, retroactive to June 15, while Plouffe has been there since June 15, so they're both eligible to return on June 30.
"I don't know if they're even going to need rehab," Gardenhire said. "When we get back from this trip, they should be both ready. Whether they're going to rehab or not, we're not decided yet.
Minnesota currently has 13 pitchers on its active roster, a number that Gardenhire would like to trim.
"You can always go get a pitcher if you need one," he said. "I'd like to have an extra bench guy."
Rhett Bollinger is a reporter for MLB.com. Read his blog, Bollinger Beat, and follow him on Twitter @RhettBollinger. This story was not subject to the approval of Major League Baseball or its clubs.