Perkins aims for All-Star bid at home ballpark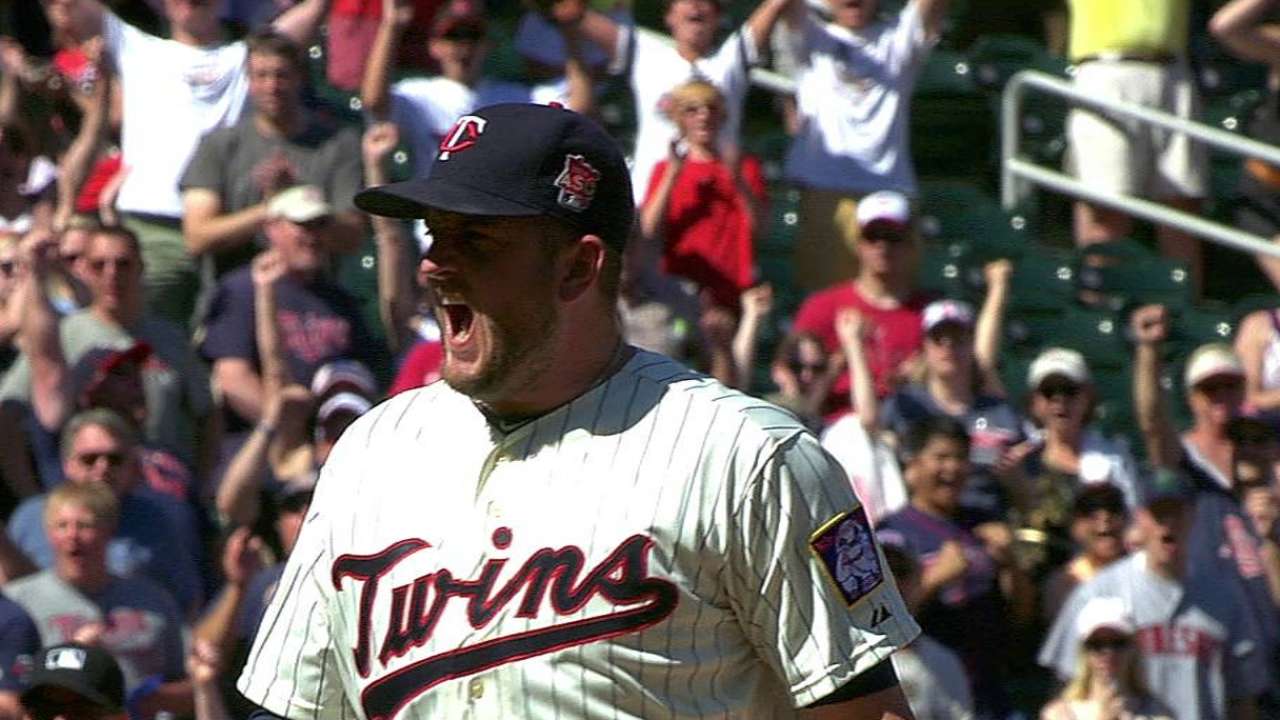 ANAHEIM -- Twins closer Glen Perkins got his first taste of what it's like to be an All-Star last year, and the Minnesota native remains hopeful he'll be able to represent the Twins in this year's Midsummer Classic at Target Field on July 15.
Perkins is off to another impressive season, as he ranks third in the American League with 19 saves and is also 3-0 with a 3.34 ERA. He's also struck out 42, walked six and given up two homers in 32 1/3 innings.
"As awesome as last year was being my first chance to go, playing at home would be something," Perkins said. "It would be a pretty neat feeling. Growing up in Minnesota and all those things, it would be really special."
Perkins didn't see any action last year in the All-Star Game at Citi Field, but he said it was still a great experience, and one he'd like to duplicate at his home park. But Perkins said he tries not to think about it too much, as it's out of his control.
"You try not to," Perkins said. "It's at the back of my mind. It's hard not to know that we're playing there and that I want to be there. Making it last year gives you a better chance of making it this year. So I've been to an All-Star Game and I know what it's like, so I know how fun it would be at Target Field. So it's hard not to think about it."
Pitchers aren't on the All-Star Game ballot, but Perkins believes second baseman Brian Dozier and Kurt Suzuki are both deserving of being first-time All-Stars. Both are ranked in the top five at their position in the latest ballot update released Sunday. Perkins also mentioned right-hander Phil Hughes as another worthy candidate to represent the Twins at Target Field.
"Phil, Zuk, Doz, and myself -- I think we're all deserving," Perkins said. "I'd hope that the coaching staff chooses some of our guys."
Fans can cast their votes for starters at MLB.com -- online or on a mobile device -- using the 2014 All-Star Game MLB.com Ballot Sponsored by Experian until Thursday, July 3, at 10:59 p.m. CT. The 2014 All-Star Game will be played at Target Field on Tuesday, July 15 on FOX.
Rhett Bollinger is a reporter for MLB.com. Read his blog, Bollinger Beat, and follow him on Twitter @RhettBollinger. This story was not subject to the approval of Major League Baseball or its clubs.