Santana day to day with bone bruise after MRI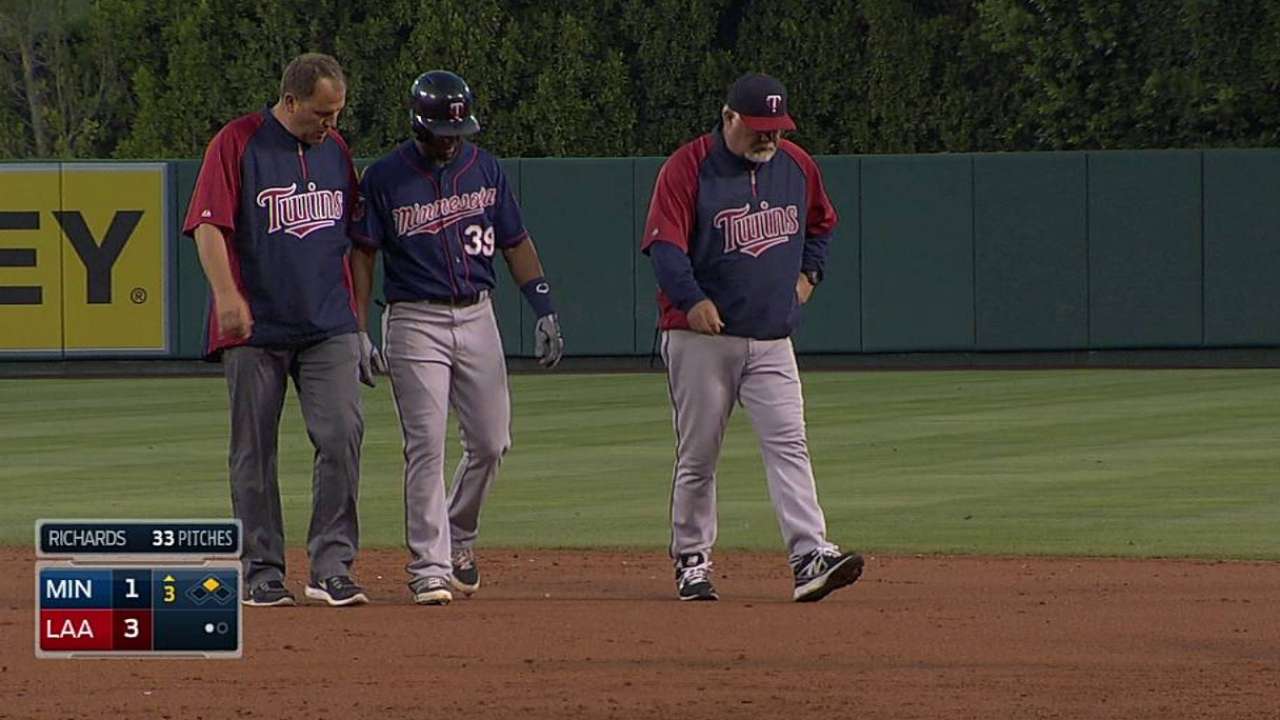 ANAHEIM -- Shortstop Danny Santana had an MRI exam on his left knee before Thursday's game that revealed a bone bruise, and he is listed as day to day.
Santana originally injured his knee while running between first and second base in the third inning of Wednesday's game against the Angels. He left the game because of the injury and tried testing it out before Thursday's game, but he still felt discomfort and was held out of the starting lineup.
It was encouraging news for the Twins, as Santana has been one of the club's most productive players offensively this season. But Twins manager Ron Gardenhire said there's still a chance Santana could be placed on the 15-day disabled list if it doesn't heal soon.
"We're still not sure which way we're going to go," Gardenhire said. "He's still not moving very well, so we have to see how long it'll take for him to get well. The decision now is to see where we go from here, whether it's DL time or we let him play through it."
The rookie is hitting .328/.366/.448 with two homers, 10 doubles, 16 RBIs and six stolen bases in 37 games this year. He said he's optimistic he won't need a DL stint, but he said he tried jogging before the game and still felt soreness in his knee.
"It's a little better," Santana said. "It's a little sore, but it's better."
Rhett Bollinger is a reporter for MLB.com. Read his blog, Bollinger Beat, and follow him on Twitter @RhettBollinger. This story was not subject to the approval of Major League Baseball or its clubs.